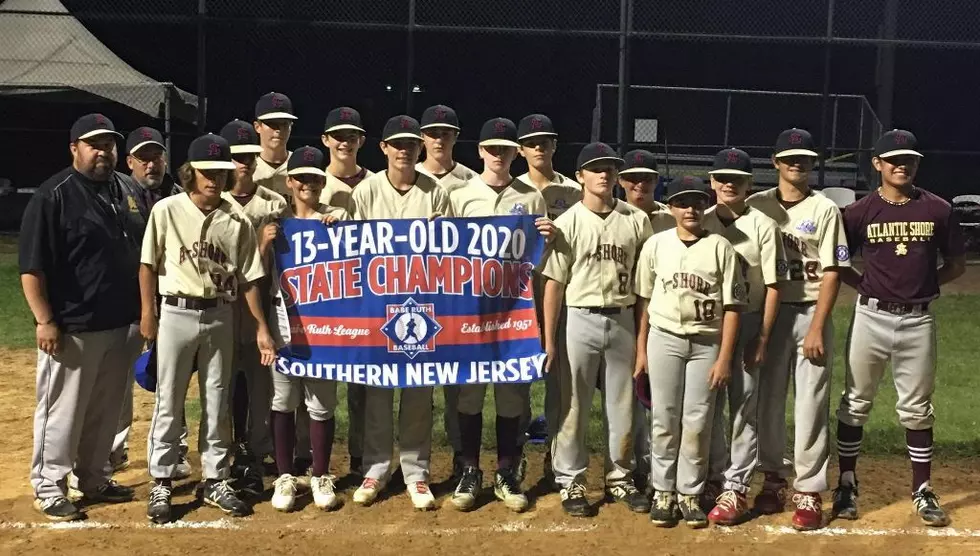 Atlantic Shore 13U Team Wins State Title
Photo Submitted
HOPEWELL – The Atlantic Shore 13-and-Under Babe Ruth team needed to win three straight games this week to capture the Southern New Jersey championship.
Last night, Atlantic Shore edged Nottingham, 2-0, in the first game of a doubleheader. Then the local team defeated Nottingham again, 12-2, in a six inning game stopped because of the 10-run rule.
It was the fourth championship in the last 10 years for the team, managed by Mike Gill, the award-winning ESPN Radio sportscaster. The tournament was originally scheduled to be played in Ventnor but, when the pandemic surfaced, officials in Ventnor City declined to host the event.
The ultimate championship game last night turned out to be no contest but the first game between the two teams was tight.
Evan Taylor and Finn Haines combined for a three-hit shutout in the first game. Taylor struck out nine, walked two and allowed the three hits in six innings of work. Haines retired the side in order in the seventh inning to get the save.
Atlantic Shore got the only two runs it would need in the third inning when Matt Pashley beat out an infield single with two outs to score Gavin Cohen and Haines came around to score on an error.