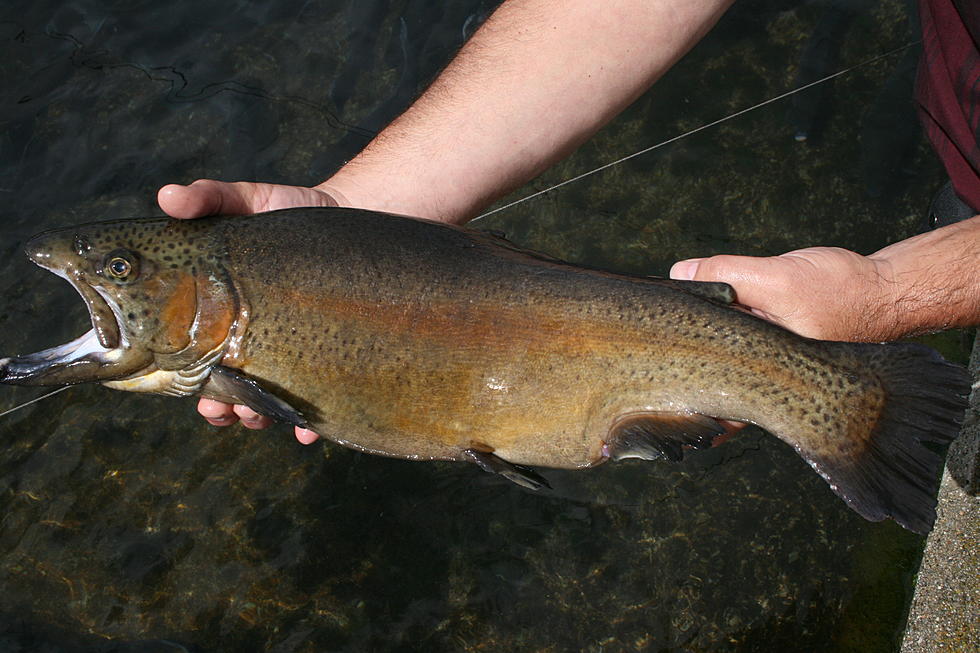 Autumn Trout Stocking Starts
Tom P
And continues through Wednesday, October 18.
Select waters in 20 of the Garden State's 21 counties will be dosed with 20,670 two-year-old rainbow trout in the 14-16 inch range and weighing up to two pounds. (Cape May County's Ponderlodge Pond will be stocked the Tuesday of Thanksgiving week.) In addition, approximately 1000 three-year-old spent breeders will be in the mix. These bonus 'bows are up to 23-25 inches and tip the scales in the 3-6 pound-plus range.
This wildly popular program, begun in the early Eighties and eventually tweaked, at the request of anglers, reduced the overall stocking numbers in half while upping the game, going to the much larger two-year-old fish as compared to the previous 9-10-inch rainbows. Slim Jims to sausages, if you will.
Indeed, the autumn stocking gives trout fishing enthusiasts prime opportunities to experience being on the water during this most glorious time of year.
There are no closed venues (you can fish even while the trout are being stocked; no waiting until 5pm), and the daily limit is four at the statewide nine-inch minimum. The exception are the designated Trout Conservation Areas on the Toms, Pequest, Pequannock and Musconetcong rivers where the daily limit is one trout at a 15-inch minimum. It's an artificial lures only dealio on these swims.
It's catch-and-release only on the designated stretches of the Big Flat Brook (4.2 miles flowing from the Route 206 bridge down to the Roy bridge) and the 2.2 mile beat of the Ken Lockwood Gorge on the South Branch of the Raritan River. Again, fake offerings are the rule.
Today in south Jersey the Toms River and its TCA will be stocked (250 and 100 respectively), as will the North and South Branches of the Metedeconk River (150 and 250), and the Manasquan River (470).
Next Tuesday, south Jersey waters dosed include the following: Tuesday, October 17: Giampietro Park Pond (170), Mary Elmer Lake (210), the Maurice River (170) and Hammonton Lake (230), Sylvan Lake, Oak Pond and Grenloch Lake (170 each), and Crystal Lake (220).
Wednesday, October 18, it's Greenwich Lake (190), Schadler's Sand Wash Pond (160), and Swedesboro and Iona lakes (210 apiece).