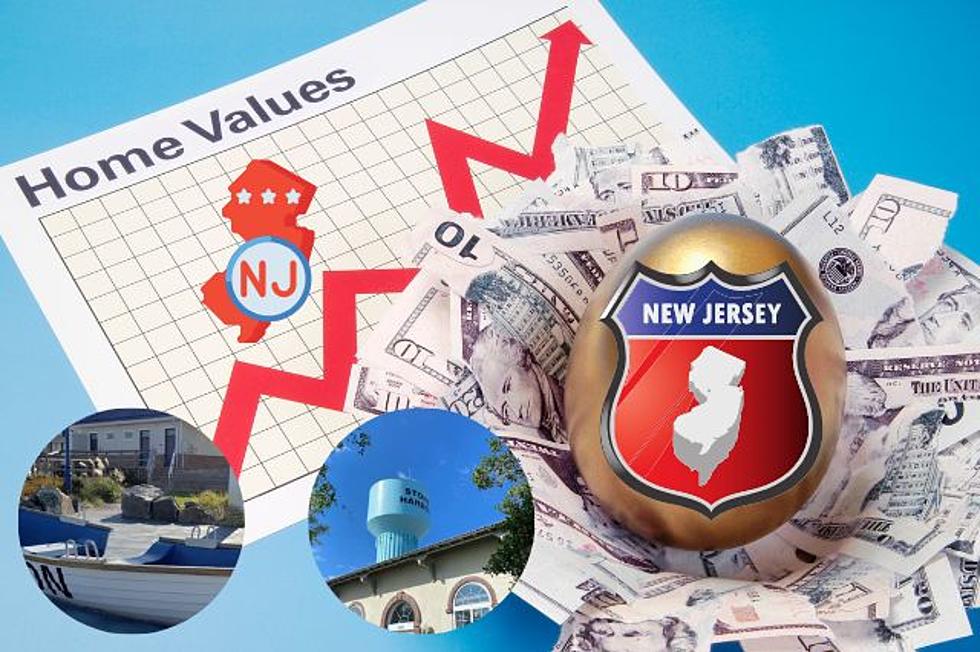 Avalon and Stone Harbor, NJ, Rank as Two of Most Expensive in U.S.
Canva.com
We all dream of having that beach house and listening to the ocean waves crash while sitting on the beach in the summer at the shore.
However, if you end up getting the beach house, at least in two South Jersey towns in Cape May County, it's going to cost you.
According to data from Zillow, two South Jersey towns, Avalon and Stone Harbor are among the 150 most expensive towns to live in the entire United States.
Avalon came in 72nd, Stone Harbor was 86th. Both towns had typical home values of more than $2 million.
Overall seven New Jersey towns ranked in the Top 150 most expensive typical home values, with Deal coming it the highest at No. 29 overall.
Both Avalon and Stone Harbor share 7 Mile Island and have plenty to do for visitors in the summer.  You can routinely walk through Avalon and Stone Harbor and see various Philadelphia sports personalities and athletes who vacation there in the summer.
Avalon offers a downtown shopping area, plenty of fun activities for kids, dining, and nightlife for all ages. Meanwhile, 96th Street in Stone Harbor is a great place to spend the day shopping and nightlife.
Avalon has a projected year-round population of about 1,300, while Stone Harbor's sits under 1,000.
Lucky for us, we can visit these two great spots pretty easily, but if you want to live there and own a house, it's going to cost you!
17 Restaurants is visit in Avalon, NJ - Alphabetical Order
19 Restaurants to visit in Stone Harbor, NJ - Alphabetical Order