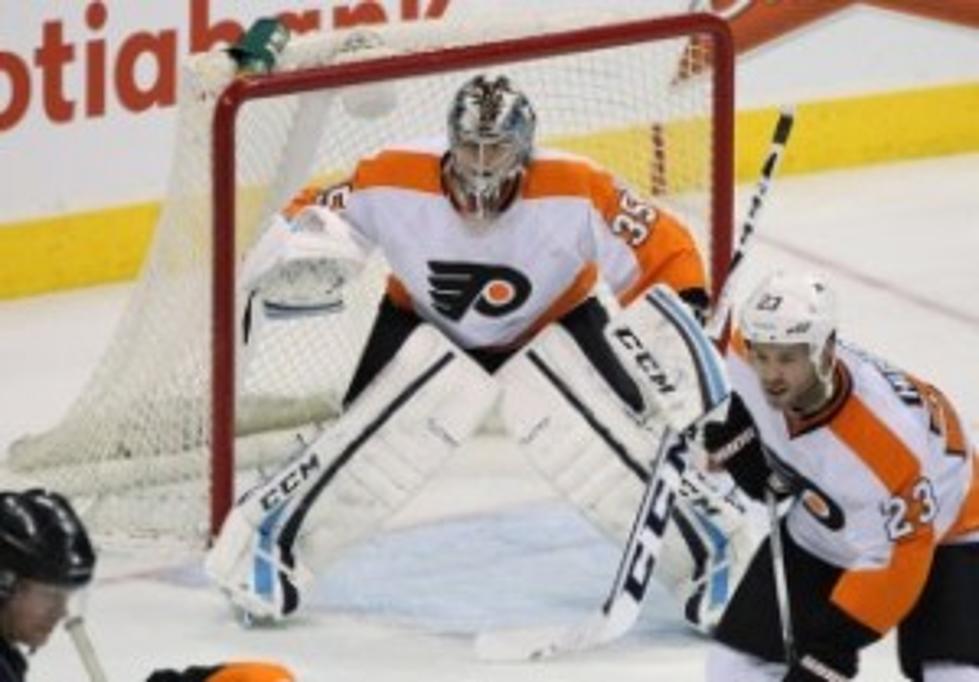 Berube Says Relationship with Mason if FIne
Craig Berube says relationship with Steve Mason is fine. (Photo: prohockeytalk.nbcsports.com)
PHILADELPHIA — On the surface, there certainly seems to be a case to be made that there's a rift between the Flyers' coach and starting goalie.
Steve Mason was not pleased last week when he was pulled last Thursday against the Calgary Flames when he allowed two goals on 16 shots.
Next game, Mason bowed out of an expected start during warmups with an illness that kept him from sitting on the bench for the first period of a loss to the Edmonton Oilers. When Ray Emery allowed three goals on 11 shots in the first period of that game, coach Craig Berube didn't even think about pulling Emery for Mason in the 5-4 overtime loss.
After the game, he reached out to the goalie and wanted to see if he was feeling any better. According to GM Ron Hextall, the illness was never officially diagnosed and Mason was feeling much better by the time the team flew out the next morning.
However things appear to eyes outside the locker room, Berube doesn't care. He says his relationship with Mason is just fine.