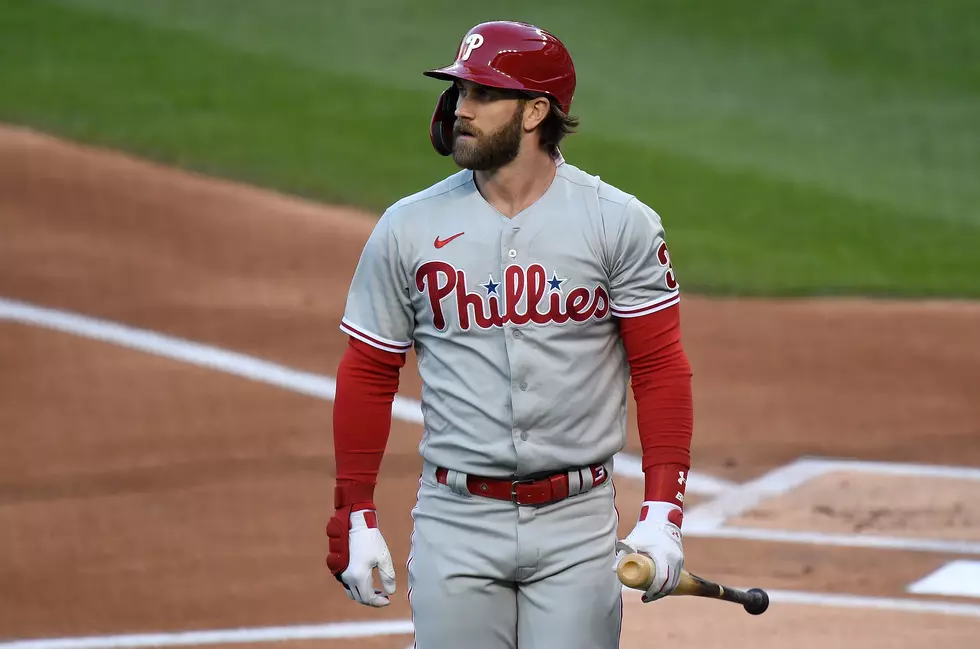 Bryce Harper Says He is OK after Getting Hit in the Face
(Greg Fiume/Getty Images)
Genesis Cabrera
Harper took to his Instagram account to update fans after a trip to the hospital (via Phillies Twitter):
Cabrera then hit Didi Gregorius with a pitch next, leading to manager Joe Girardi getting angry.  Girardi expressed after the game that Cabrera should have been tossed, if nothing else to protect the health of the players.   Cabrera stayed in for a third batter, per the rules.
There is no word as to whether Harper has been cleared to play.