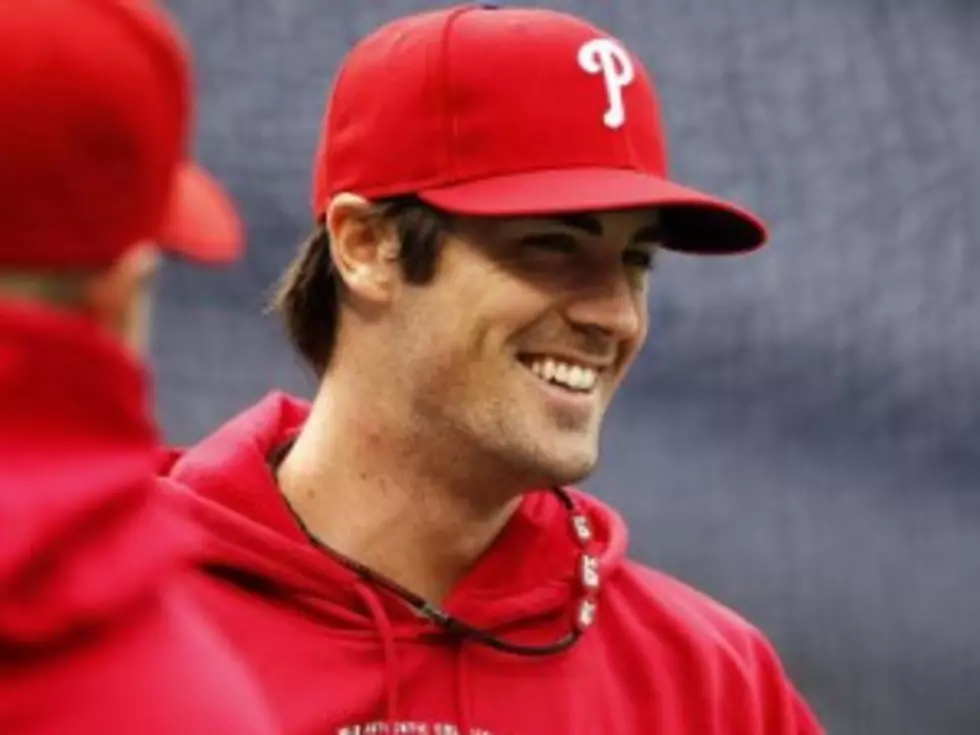 Business as Usual for Cole Hamels at Spring Training
Cole Hamels acknowledged to USA Today's Bob Nightengale that he wants the Phillies to trade him. (Getty Images)
While Cole Hamels has made no secret about his thoughts on this team ability to win this season and his desire to be somewhere where he can win now.
Phillies President Pat Gillick sounded like he was in agreement with Hamels this offseason saying he didn't expect the team to win until around 2017.
Hamels told the USA Today that he wanted to win and that it "wasn't going to happen here."
On the first day of Phillies pitchers and catchers there was a ton of reaction about Hamels comments.
"I had a routine conversation with Cole which would have taken place regardless of the article yesterday," said Phillies manager Ryne Sandberg.  "He just reassured me that this was something that he said awhile ago, I think its unfortunate timing and no reflection on how he feels coming into camp."
Phillies general manager Ruben Amaro Jr acknowledged that all these players want to play in a place they can win.
"All these guys want to play for competitive and winning teams," Amaro stated.  "That's the nature of the beast, these guys are human beings, they want to win, so my job is to try create that atmosphere again and it may take a little time to get there.  But I don't have any problem with Cole, maybe choose his words maybe a little differently."
While Sandberg and Amaro both seemed like it was business as usual with Hamels, many of Hamels teammates seemed like they really didn't want to get to involved.
"In my conversations with Cole, he seems happy and ready to go," said pitcher Justin DeFratus.  "As a teammate that's all I can ask for."
"All the guys on the team, all we want to do is strive for one goal which is winning," said pitcher Jerome Williams.  "We want to try to get to the playoffs and get that World Series.
Either way until Hamels is gone, the drama will continue, stay tuned.