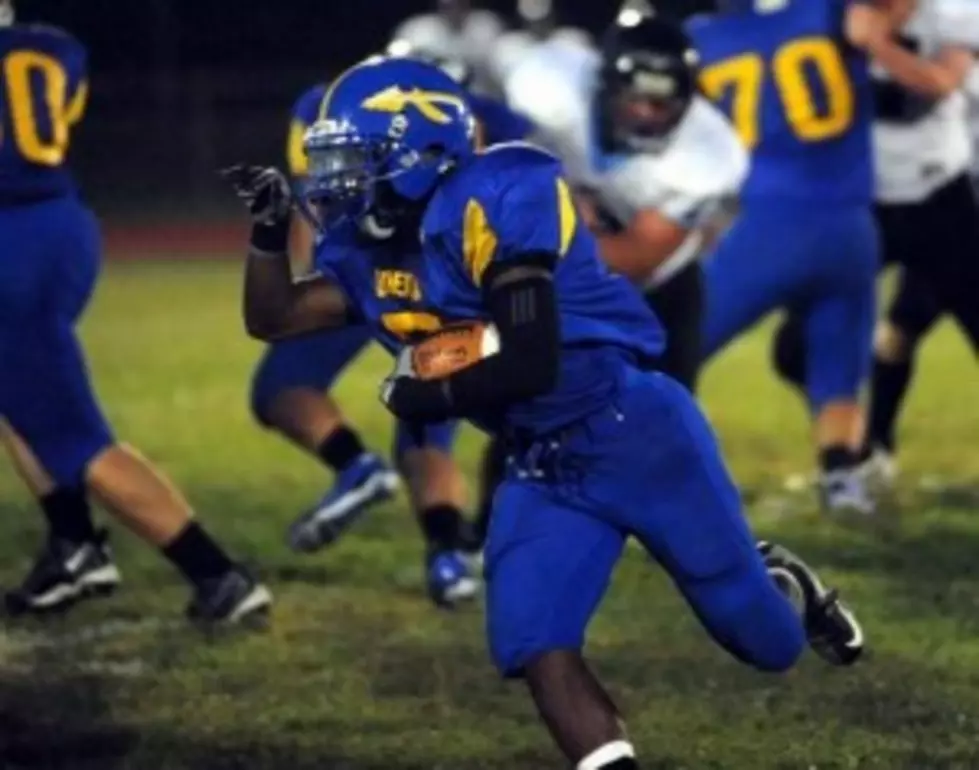 CAL Football Preview: Buena Chiefs
The undefeated Buena Chiefs were the #2 seed in the NJSIAA South Jersey Group II playoffs last season. (Photo courtesy: thedailyjournal.com)
High School Football season is right around the corner, we'll take a look at some of the Cape-Atlantic League teams in the final season in the league.  All of the CAL members will be heading to the West Jersey Football League next season, but have one final year left to grab a CAL title.
This week we take a look at the Buena Chiefs, the defending CAL National Conference champs are coming off a memorable 10-1 season and return a veteran team. The group II school ended last season with a 39-7 loss in the South Jersey Group II semifinal to a very good Haddonfield team and will look to bring a title to Buena when they open the season at Bridgeton on Sept. 11.
"We know we have a target on our back," Buena head coach Jonathan Caputo told the South Jersey Sports Report.  "We have a lot of kids coming back, we are excited for this year, we have a group of kids who have a lot of experience from last year's season."
The team returns the fourth leading rushing from a year ago, senior Sammy Crouch who tallied 1088 yards and 12 touchdowns.  Plus the league's sixth leading rusher Quadir Albright is back with his 1001 yards and 17 touchdowns.  Also back is quarterback Tyler Rainer, the leagues second most efficient passer a year ago with eight touchdowns and his top target D.J. Velazquez had his six scored are back.
However, being a small group II school, the Chiefs know depth is always a concern - one injury can derail a season and coach Caputo knows that health is a big issue for his small, but talented team.
"Being a small group II school, we don't have 30 kids that we can run in-and-out," Caputo explained. "Last year we ran in on offense and defense about 15 total kids at the varsity level, so our No. 1 priority is to get healthy."
With a veteran team returning, Buena is looking at high expectations,  and coach Caputo admits there are different expectations and preparation now in the offseason as they look to add another state title to the South Jersey state championship they claimed by in 1988, as well as reaching the state championship game in 2002 and reached the semifinals one year ago.
"We're pretty hungry," Caputo said.  "We were 10-1, but the last time we were on the field together it was a lopsided loss, and it left a sour taste in their mouth. But I think that helped motivate them in the offseason and they know this is their chance to have a successful season and make a run in the group II playoffs."
With the Chiefs returning so many key players from last year's 10-1 team coach Caputo wants to make sure the team isn't over confident in the always tough CAL.
"You want to make sure there's not overconfidence and your always trying to improve," Caputo stated.  "
Caputo who has been coaching football for 20 years also mentioned that he is also trying to improve as a coach everyday, with a veteran team and coach if the Chiefs can make the necessary improvements, it could lead them to a State Championship this year.
(Listen to Buena Football coach Jonathan Caputo)