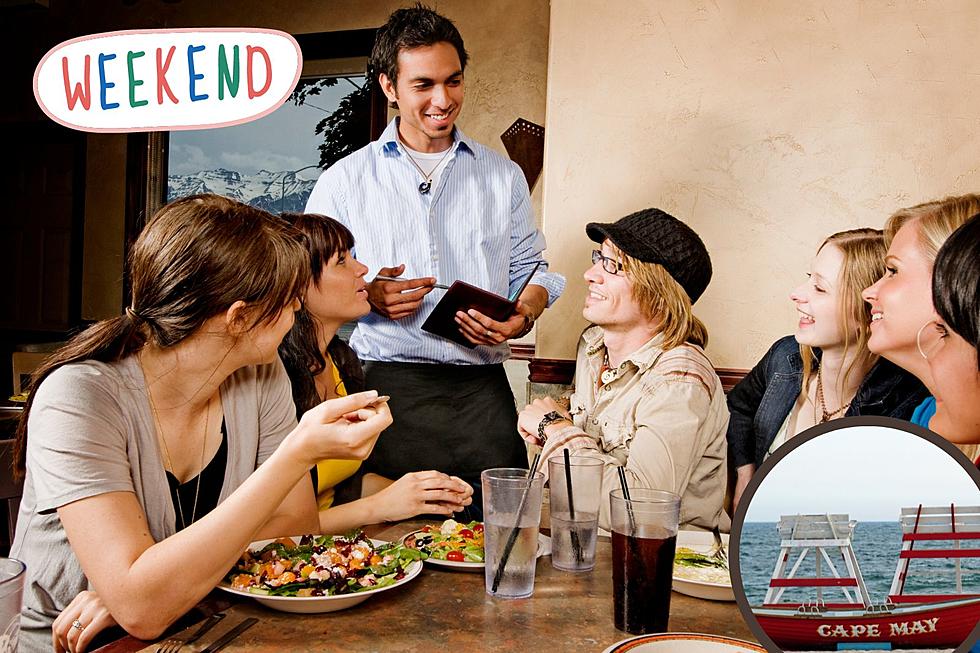 Cape May, NJ, Restaurant Weekend Kicks Off Thursday
Canva.com
Cape May is having their four-day restaurant weekend, which starts on Thursday and ends on Sunday.
The four-day event gives fans of some of the best restaurants Cape May has to offer a chance to sample their favorite dishes, which include an appetizer, entrée, and dessert at a fixed price beginning at $38 per person.
At that price, you should try out multiple participating restaurants, because you are getting a steal at some of the best places in Cape May.
There are 18 total restaurants participating the fall event, and reservations are strongly recommended where available!
Here are the five restaurants I am looking forward to trying this weekend in Cape May!
1. Andrea Trattoria, $55 per person
Chef Andrea Covino's authentic Italian restaurant located in beautiful downtown Cape May, features delicious entrees, fresh baked bread, homemade pasta and hand-crafted desserts using the freshest ingredients available. His menu draws on the flavors and experiences of his native Naples Italy, and is designed to treat you to delicious Southern Italian Cuisine. The restaurant is BYO, so don't forget the wine

 
2. Sapore Italiano,  $47.95 per person.
We offer fine Italian food made with fresh local farm picked ingredients served amid an elegant white-tablecloth setting in a Victorian style restored home.
3. Viggiano's on Sunset, $38 per person
Chef/Owner Mark Viggiano & his wife Lisa invite you to experience a little taste of the Viggiano family heritage. Viggiano's on Sunset, an Italian BYOB, is located in beautiful Cape May NJ. This is Mark & Lisa's second location. The original Viggiano's located in Conshohocken PA opened in June 2000.
4. Panico's Bistro, $45 per person
Mediterranean cuisine, Italian and Greek flare, brick oven pizza, homemade pasta, seafood, and vegetarian options.
5. Oyster Bay Steak and Seafood Restaurant, $49 per person
Nautical themed steak and seafood restaurant located in the center of Cape May.
Those are just five of the spots that you can try, check out the full list here.
20 Cape May Restaurants You Should Visit
Cape May is a great destination for South Jersey locals and vacationers alike who want to experience a great blend of historical and modern decorum.