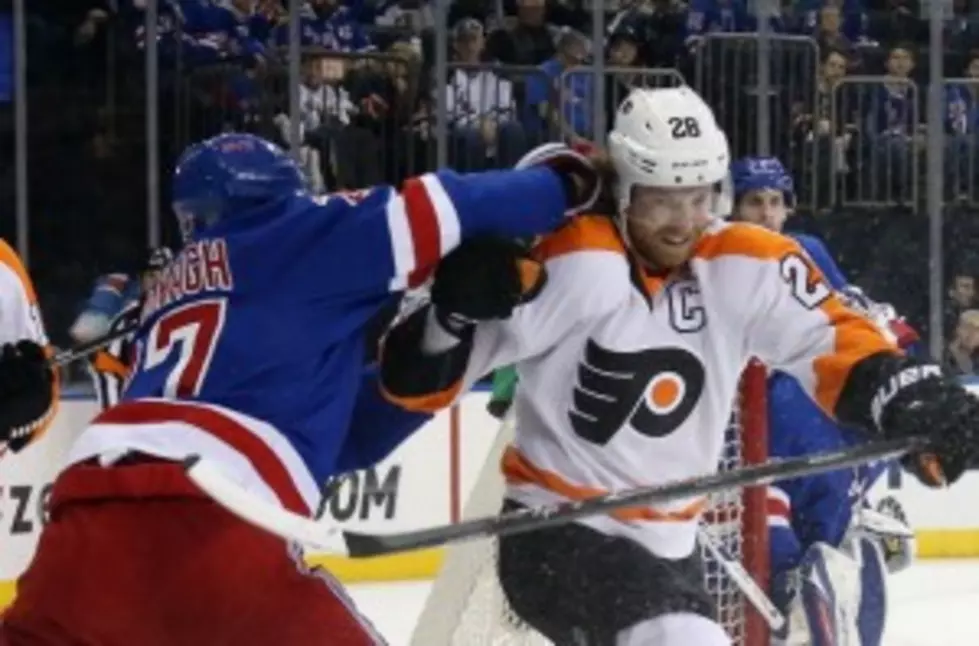 Claude Giroux to Miss Two Weeks
Claude Giroux (lower body) is expected to miss the first two weeks of training camp. (Photo by Bruce Bennett/Getty Images)
It didn't take 15 minutes into the first practice of training camp for the Flyers to find hardship.
Captain Claude Giroux joined veterans for the first practice of training camp and was also the first to leave.
According to GM Ron Hextall, Giroux will miss approximately two weeks with a "lower-body" injury.
"It just happened today," the general manager said. "It's the first day of camp and guys go 100 miles an hour and things happen."
With the timeframe of two weeks, that puts Giroux out for every one of the eight NHL preseason games the club is scheduled to have. Last season, Giroux missed nearly all of the preseason with a hand injury and it took him 15 games to score his first goal of the season. The team isn't having déjà vu just yet.
"I'm not thinking like that at all," coach Craig Berube said. "He's out right now. We've got lots of players, lots of good players. We've got to deal with it. That's the best way to look at it: we have to deal with it and get through it and we'll be fine."
Before the 26-year-old center left, he took line rushes twice with Brayden Schenn on his left wing and Jake Voracek on his right. He was replaced in drills by Darroll Powe, who signed an AHL contract with the team this summer. That will probably change Saturday in practice.
Giroux didn't have a limp when he walked off the ice. Thursday, the captain spoke of how he trained hard in the offseason and changed his eating regimen.