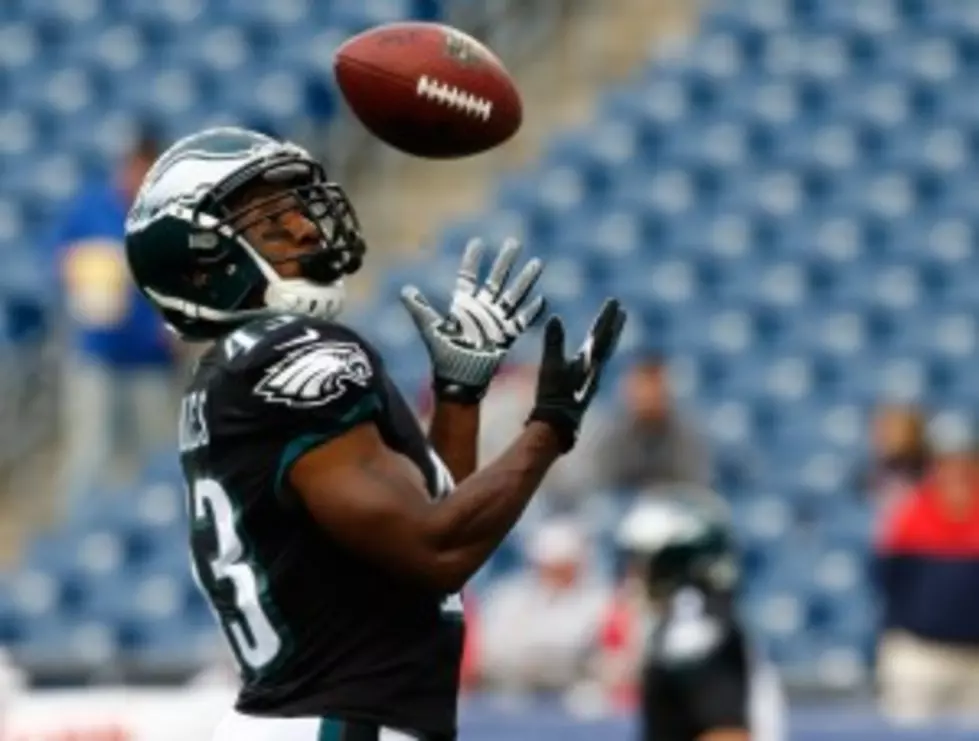 Darren Sproles Injured in Win Over Giants
Darren Sproles suffered a left knee injury in Sunday night's game against the Giants. (Photo by Jim Rogash/Getty Images)
Eagles running back Darren Sproles suffered a left knee injury in Sunday night's game against the Giants.
While Sproles was able to walk off under his own power, his knee appear to be bent backwards on the play.  The the Eagles team doctor was "concerned after they tested the stability of his ACL and MCL."
Today, Sproles has been diagnosed with a slight MCL tear in his left knee and is expected to miss at least one game.  Although, Eagles coach Chip Kelly refused to rule Sproles out for Week eight against Arizona.
The Eagles are on a bye in Week seven, face the Cardinals in Week eight and then the Texans in Week nine.
Sproles had seven carries for 39 yards and a touchdown before exiting and with Chris Polk out, Sproles was the only other healthy running back on the roster.
For what it's worth, Eagles head coach Chip Kelly said after the game: "I just heard it's a knee but I haven't heard anything from the medical staff."