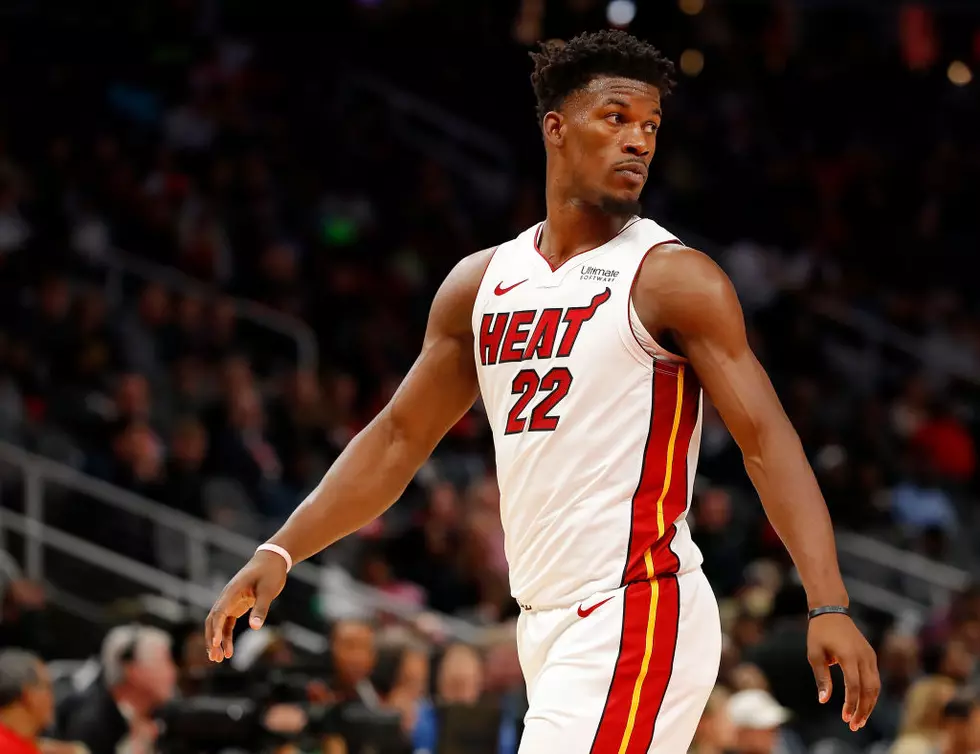 Despite Losing, Jimmy Butler Wished the Sixers Well
Kevin Cox, Getty Images
This past Saturday night, things didn't exactly go the way Jimmy Butler probably expected. The former Philadelphia 76ers guard returned to South Philly for the first time since last year's second-round playoff series against the Raptors. Except for this time, Butler wasn't donning Sixers threads. Instead, he was a member of the Miami Heat.
Over the summer, the Sixers had the funds to bring Butler back on a max contract, but the team elected to sign Al Horford instead, and offer up the max slot to Ben Simmons. However, the Sixers were fortunate enough to get some value for Butler, but the situation didn't go as smooth as all parties wanted it to.
At this point, we know that something happened between Butler and the Sixers' coaching and front office staff, but nobody will speak on it and detail the situation. Therefore, we're just left with speculation and imagination. Whatever happened though, surely had to of motivated Butler to want to come back to Philly and show the Sixers that they made a mistake by refusing to sign him to the max and sending him packing to South Beach.
Many dubbed this past Saturday's matchup as the Jimmy Butler revenge game in Philly, but it turned out to be the Josh Richardson show, as the Sixers destroyed the Heat 113-86, with a 32-point night from J-Rich. Meanwhile, Butler struggled to keep the Heat in it, draining only eleven points in 30 minutes of playing time.
After the game, Butler didn't seem bitter about the outcome of a blowout loss and a restless fan base that wouldn't stop booing him. Surprisingly, Butler actually credited the Sixers and wished them well, despite the fact they are one of his biggest enemies at this point in his career.
"I wish them the best -- the absolute best," Butler said, following the game in regards to the Sixers. "[I wish them] to continue to play great basketball. As much as I wanna win a championship, I want them to strive and win that exact same trophy. Those are always gonna be my guys though -- basketball is just what we do."
The Sixers got the first laugh on Saturday, but it definitely won't be the last one, as they play the Heat a couple more times this season. Once again, next month, Butler and the Heat will return to the Wells Fargo Center on December 18th for the second time. Considering how the first matchup went, we can expect a much more revengeful team overall next time.