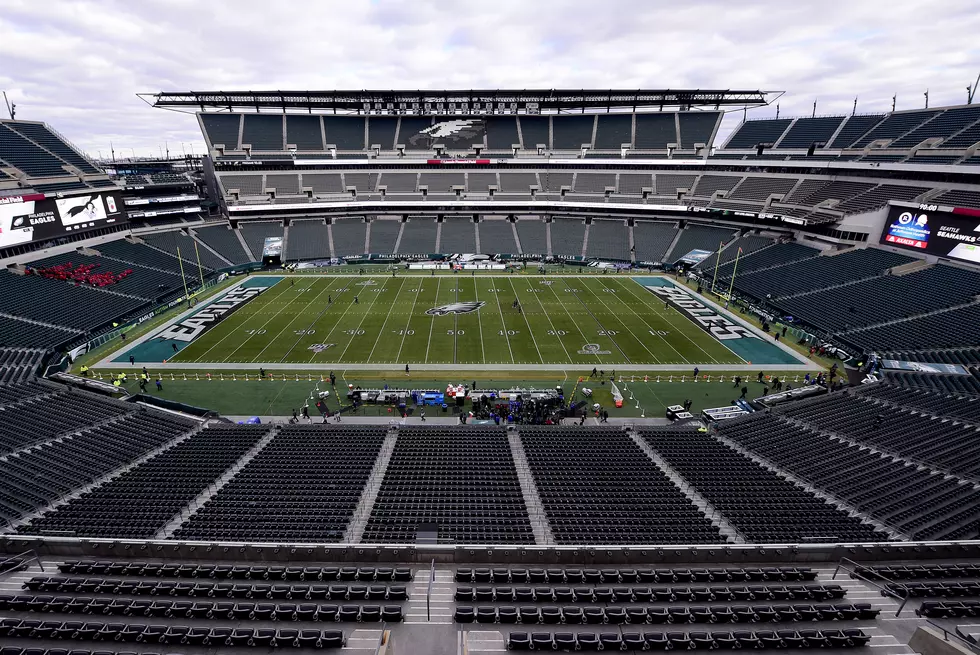 Eagles 2021 Opponents Determined
Getty Images
The Philadelphia Eagles' opponents for the 2021 season have been determined with a bunch of interesting games.
The home slate of games will featuring games against their three NFC East rivals, New York, Washington and Dallas.  They will also host NFC South foes, New Orleans and Tampa Bay, meaning if fans are allowed back in the stadium, they could see both Tom Brady and Drew Brees. The Eagles also will see two AFC West teams, Andy Reid's Chiefs and the Los Angeles Chargers. The team will also host the 49ers, who finished last in the NFC West.
As for their road schedule, the team will be in New York, Dallas and Washington. They will also face the Falcons and Panthers, two non-playoff teams.  The Eagles will also face a pair of AFC West non-playoff teams, traveling to Las Vegas to face the Raiders and Denver.  One other matchup will be in Detroit against the Lions, who finished last in the NFC North.
The dates for the games will be determined in the offseason.
Dallas Cowboys v Philadelphia Eagles, November 01, 2020 in Philadelphia