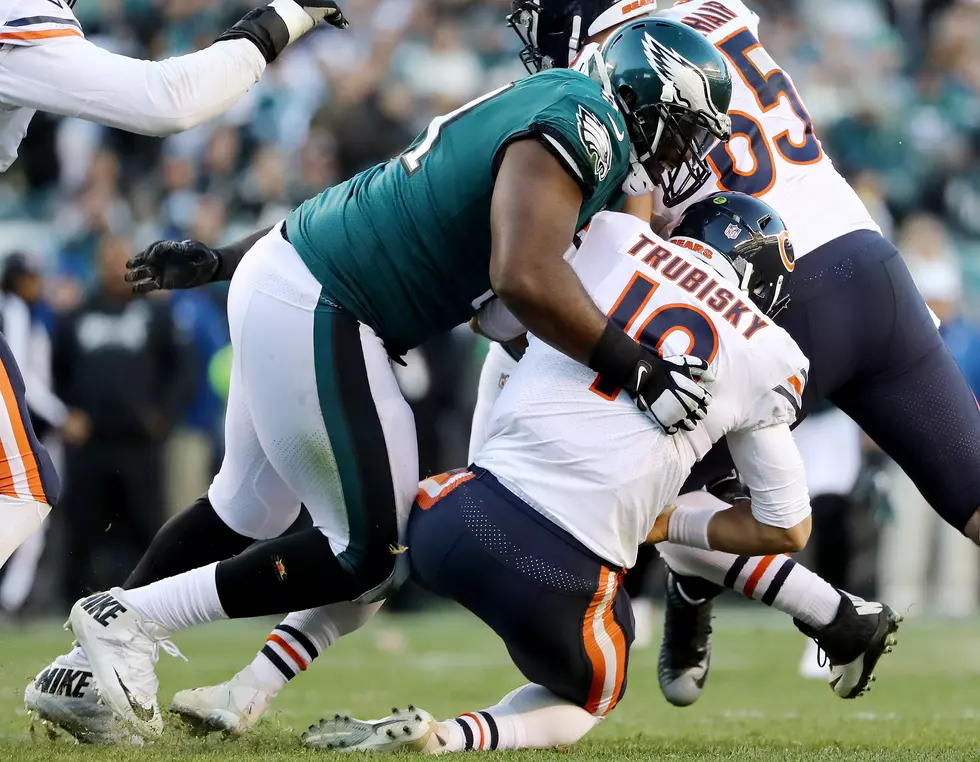 Eagles-Bears Playoff Opener Set for Sunday, Jan. 6
Getty Images
The Eagles' return to the playoffs will come against the team that helped get them there.
The Eagles will travel to Chicago in one of two NFC wild-card playoff games in a 4:40 p.m. Sunday contest on Jan. 6, the NFL announced Sunday evening.
It will be the first meeting between the Eagles and Bears this season, but the two teams faced off last season, a 31-3 Eagles victory.
The Bears were one of the surprise teams this season, and helped get the Eagles a postseason berth by beating the Minnesota Vikings 24-10. With that win, the Bears finished out the regular season with a 12-4 record to clinch the NFC North title, the third seed and a home playoff matchup with the defending Super Bowl champions.
The Eagles-Bears playoff game will be broadcast on 97.3 ESPN next Sunday beginning with the pregame show at 3 p.m.