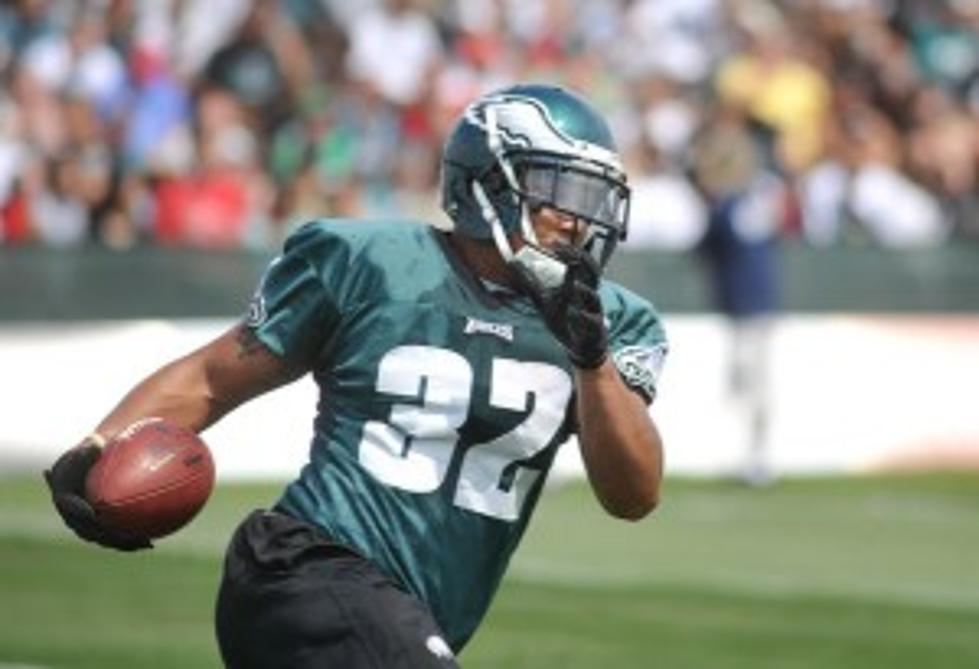 Eagles Healthy as They Prepare for Jaguars
Chris Polk (hamstring) is practicing in full this week.
(Photo: Gcobb.com)
Healthy is a relative term in the NFL, but the Eagles are as healthy as any team could expect to be entering the first week.
All but three of the 53 players on Philadelphia's roster were at practice Wednesday, heading into the season opener on Sunday against Jacksonville (Listen on 97.3 ESPN). The list of those on the field includes running back Chris Polk, who didn't practice much at all during the five weeks of training camp while recovering from a hamstring injury, and receiver Riley Cooper, who was out for much of the preseason with an ankle injury.
"We feel like it's going to have to happen quickly, Eagles offensive coordinator Pat Shurmur said about Chris Polk.  "He had a good day yesterday.  He'll be out here again today.  So as long as there's no setbacks, we'll hopefully be ready to go."
While the status of wide receivers Cooper and Maclin is clear, they both will play, the question is, are they ready to start the season after missing time this preseason
"I think they are ready to go," Shurmur explained.  " These are guys that have played in the NFL for multiple years.  They understand what it takes to get ready to go.  They are comfortable in our system, and they are ready to play."
Cooper has been nursing a balky foot/ankle for much of the summer. Maclin was slowed by knee and hamstring issues in camp, after returning from ACL surgery this off-season.
Wide receiver Josh Huff has been out with a sprained AC joint.  Tackle Matt Tobin missed practice with a ankle issue and cornerback Jayleen Watkins is still out with a hamstring problem.
Of those three, Huff would be the biggest loss - he was slated to be the main kick returner to start the season.  So who will return kicks if Huff can't play Sunday?
"If Huff can't play," Eagles coach Chip Kelly said.  "Nolan Carroll."
But that's about the extent of the uncertainty for Philadelphia this week.
Did Not Participate In Practice
Wednesday: WR Josh Huff (shoulder), T Matt Tobin (ankle), CB Jaylen Watkins (hamstring)

Full Participation in Practice
Wednesday: WR Riley Cooper (ankle), RB Chris Polk (hamstring), WR Brad Smith (groin)