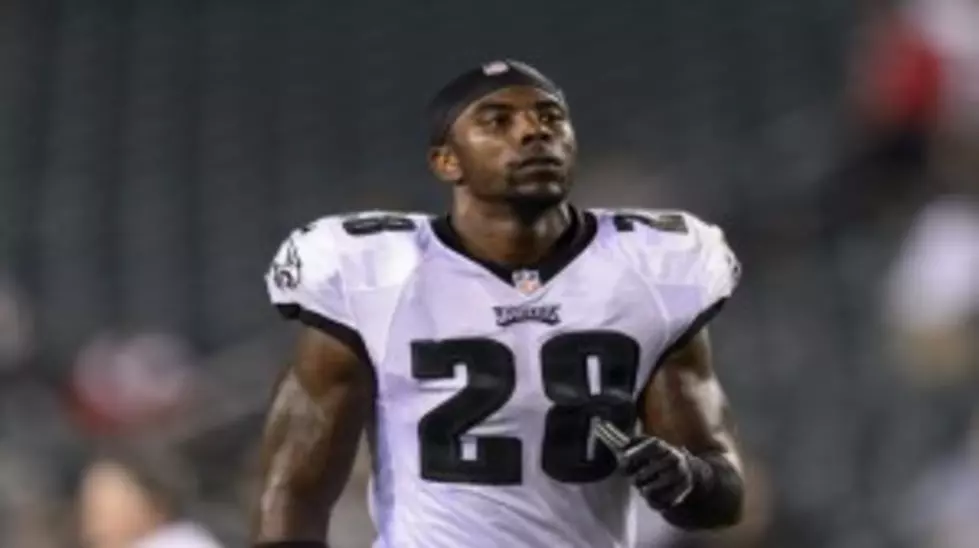 Eagles Inactives: Earl Wolff Out vs Lions
Eagles FS Earl Wolff will miss the Week 14 game vs Detroit with a knee injury.
The Eagles will be pretty healthy when they host the Lions in the snow today.
The Eagles will be missing only one starter, safety Earl Wolff who is missing the game with a knee injury - they hope to have him back next week.
The Eagles find themselves as one of the healthiest teams in the league as they enter the final month of the season.
It should be an entertaining battle on the outside with Cary Williams and Fletcher vs. Calvin "Megatron' Johnson - who was officially limited in practice all this week as he continues to manage his sore knee with drains and days off from practice.  Even with the knee issues and his recent back problem, Johnson has still been able to clear 100 yards in five of his past six games.
Also on the Lions injury front, Reggie Bush is active and starting Sunday's game at Philadelphia.  The Lions top starting cornerback Chris Houston is also active for the game, however, however, Darious Slay will miss the game.
Eagles inactives: QB Matt Barkley, S Earl Wolff, CB Curtis Marsh, RB Matt Tucker, LB Najee Goode, T Matt Tobin and T Dennis Kelly.
The Lions' inactives: CB Darius Slay, QB Kellen Moore, CB Chris Greenwood, RB Mikel Leshoure, G/C Rodney Austin, OG Leroy Harris, and OT Corey Hilliard..
The weather will be a big factor for the game today, this is a game that Todd and I on the Sports Bash have been talking about with Foles' can he make the big throws that he has been making when the elements play a factor?  Lions signal-caller Matthew Stafford has a big-strong arm and should have an advantage in the passing game.  The Lions will move Calvin Johnson all-around the field, can the Eagles secondary match-up with him?  Maybe not stop him, but I think they have the ability to contain him, by covering him in a similar fashion to Larry Fitzgerald last week.
Another big match-up is how with the Eagles interior of the line handle Nick Fairley and Ndamukong Suh - they have been dominate at times and allow Lions MLB Stephen Tulloch to get a lot of one-on-one tackle opportunities.  Tulloch vs LeSean McCoy could be a big match-up today with this weather.
One final thing in regards to the weather, how will that negate the DeSean Jackson factor?  He is a big-play threat in both the passing game and the punt return game and this snow could limit what could have been the Eagles biggest advantage in this game, Jackson vs. banged-up Houston.
The Pick:  Eagles, 27, Lions 20