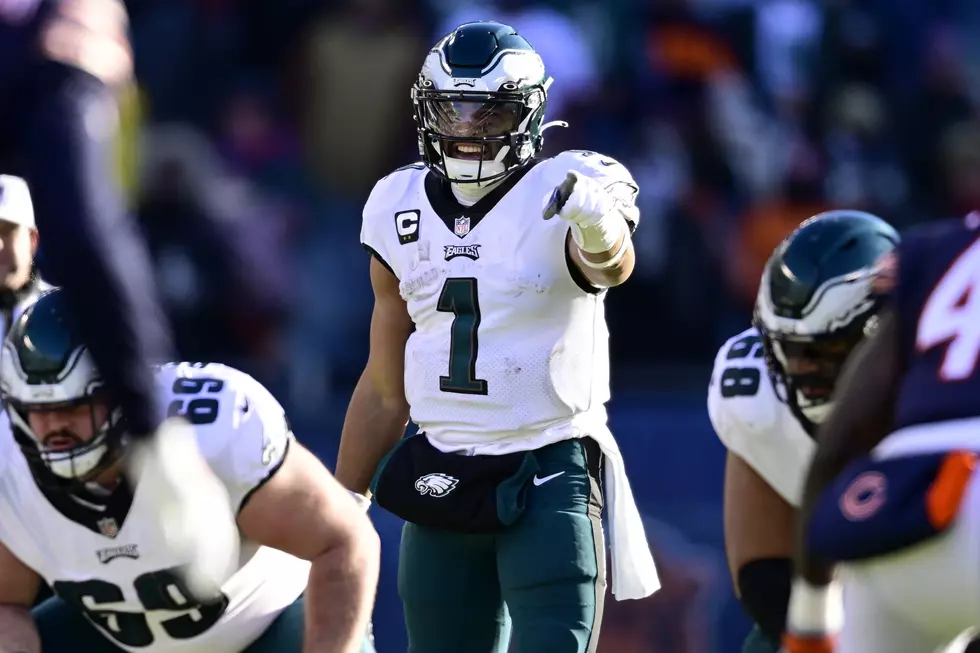 Eagles, Jalen Hurts agree to contract extension
Getty Images
Jalen Hurts is set to become a Philadelphia Eagle for a long time.
The Philadelphia Eagles and Hurts have reached an agreement on a five-year, $255 million extension, which includes $179.3 million in guaranteed money.
He can also earn up to $54 million per year in new money according to NFL Network's Tom Pelissero.
Per the report, the deal makes him the highest-paid player in NFL history.
Hurts, a 2020 second-round pick, didn't have a fifth-year option, so gets the deal with one year left on his contract. In his second full season as the starter, Hurts led the Eagles to a 14-3 record (14-1 with Hurts as the starter) and a Super Bowl appearance, throwing for 3,701 yards with 22 touchdowns and just six interceptions. He added another 760 yards and 13 touchdowns rushing this season.
Over his two years as the Eagles starting signal-caller, Hurts has tossed for 7,906 yards, 44 touchdowns and just 12 picks.  He also has 1,898 yards and 26 touchdowns on the ground.
This deal allows the Eagles to remain flexible, with a team friendly deal.
10 Best Atlantic City Area Sports Bars to Watch the NFL Draft
So you're looking for a place to watch the NFL draft. But where? There are plenty of options in the Atlantic City area to watch football with a few drinks.