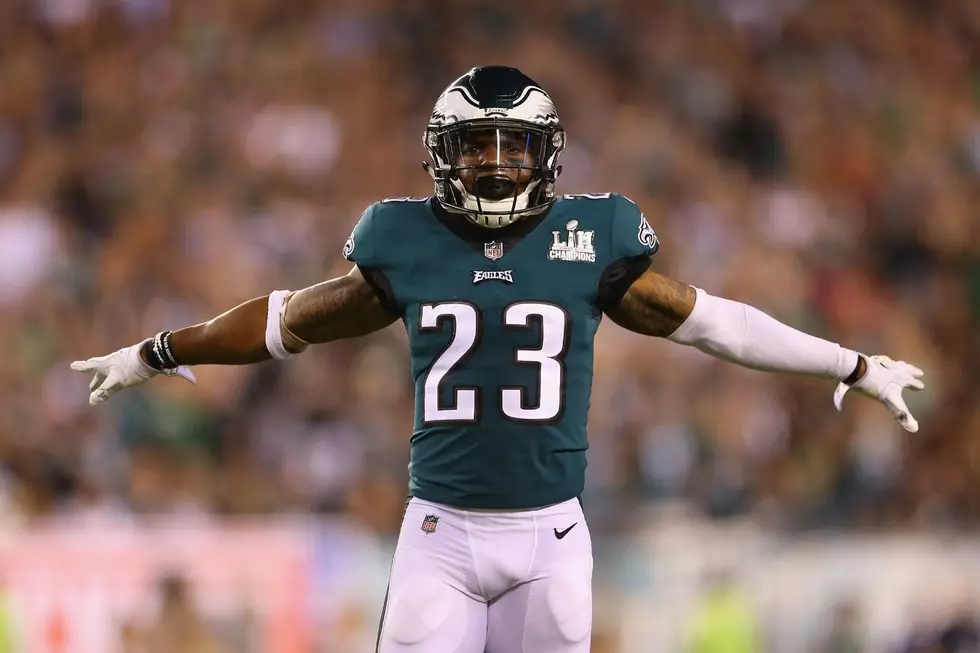 Eagles' Rodney McLeod Recognized For His Work In The Community
(Photo by Mitchell Leff/Getty Images)
Each week the NFL and NFLPA recognizes different players around the league for their efforts to help the local communities and this week they highlighted the Eagles Fifth year Safety Rodney McLeod
McLeod dropped off 2,000 boxes of food to Philadelphia's Share Food Program as part of his "Everybody Eats Every Month" initiative; His foundation, Change Our Future, every month during the 2020 NFL season is working to get fresh groceries for those struggling to afford food due to COVID-19 while fighting hunger in the region.
"I am honored to receive this acknowledgment by the NFLPA and count it a special privilege to be named a Community MVP. - I believe the true heroes are the individuals who have and continue to work tirelessly as frontline healthcare workers, teachers equipping our youth, and the activists who help ensure justice and equality for all in every area....Making plays on the field is important, but I want to be remembered for tackling significant issues that matter the most to my community."
McLeod's Change Our Future Foundation donated $25,000 to the Philabundance food bank during the early months of the 2020 Pandemic to provide for those in need while also helping frontline workers at testing sites and hospitals by delivering food and providing lunches.  The NFLPA will make a $10,000 contribution to his Change Our Future Foundation as apart of recognizing McLeod's community efforts.
NFLPA Week One Community MVP was Steelers All-Pro Defensive Lineman Cameron Heyward joined those recognizing Rodney McLeod's efforts to help those in the local Philadelphia area:
Eagles Quarterbacks With The Most Wins Since 1980