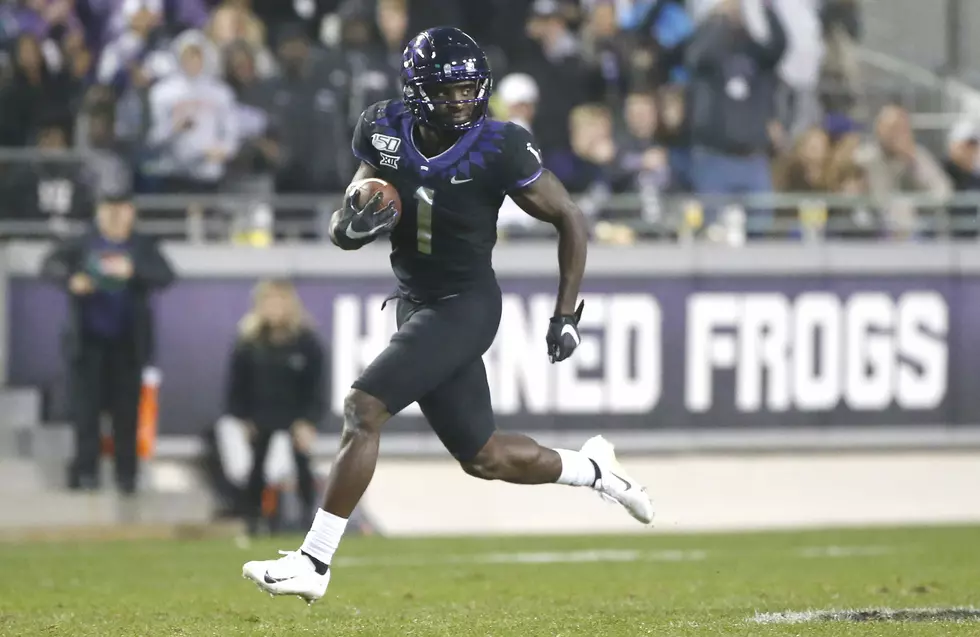 Eagles' Rookie Responds Perfectly to Skip Bayless Criticism
Getty Images
While sports-talker Skip Bayless is a very well paid for what he does, he often says things to rile up the audience, especially Eagles fans as a noted Dallas Cowboys fan.
Enter your number to get our free mobile app
Recently he was on 'First, Things First' on FS1 and discussed comments made by former Chargers running back LaDainain Tomlinson, saying the Eagles are the most under-hyped team in the NFL.
"Jalen Reagor went way higher than any draft expert had mocked him," Bayless said on the show. "I'm mocking that pick right now, because I thought it was a silly pick."
Reagor had a perfect reaction to the dig from Bayless:
Reagor pinned the tweet to the top of his twitter page.
The 21st overall pick in the 2020 draft, Reagor put up some impressive numbers his first two seasons for the Horned Frogs, before slipping as a junior. Reagor had 33 catches for 576 yards and eight scores as a 18-year old freshman.  This sophomore season is when he really took off, with 72 catches for 1,061 yards and nine scores.
It was his final season at TCU where he struggled as the Horned Frogs went with a freshman quarterback, who struggled. Reagor had just 43 catches for 611 and five touchdowns in 2019 before entering the draft.
Greater Atlantic City Area Athletes Who Played Games In NFL