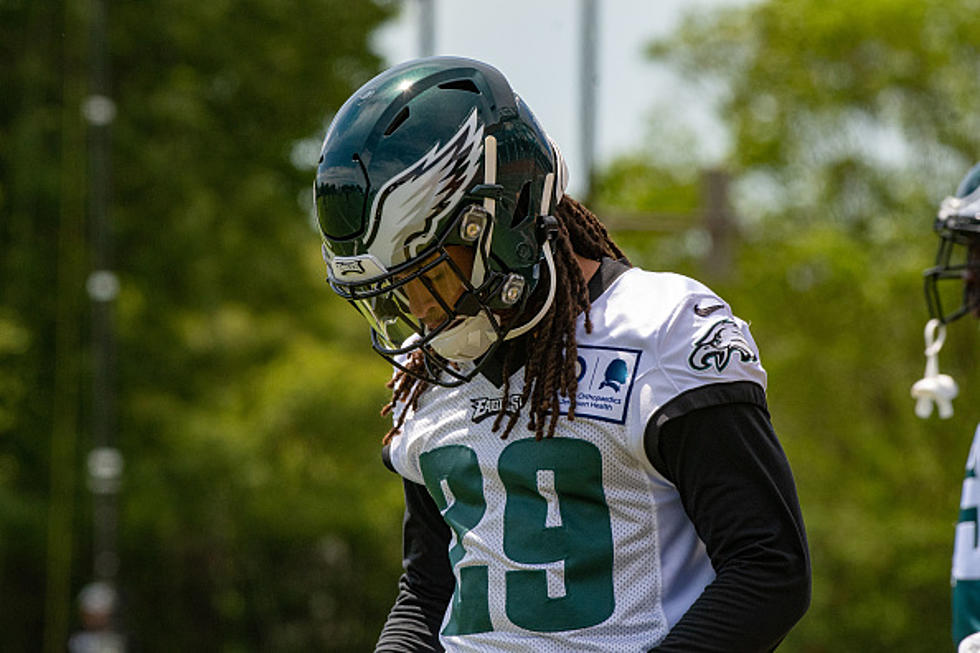 Eagles' Unofficial Depth Chart Ahead of Week 1 vs Washington
Icon Sportswire via Getty Images
The Philadelphia had a couple of key position battles going down in training camp, and they have now all been answered.
The team's unofficial depth chart came out ahead of their Week 1 matchup in Washington.
The depth chart included Avonte Maddox getting the nod as the team's No. 2 cornerback, beating out Rasul Douglas and Sidney Jones. Over at Safety, Jalen Mills was listed as the starter, replacing Malcolm Jenkins.
"Jalen has proved a playmaker in the secondary for us, and we are excited about what he can bring, particularly to the coverage aspect of what we can do," Eagles defensive coordinator Jim Schwartz said on Tuesday. "It gives us a lot of flexibility, and I think he fits what we do really well."
Enter your number to get our free mobile app
The 26-year-Mills old spent his first four NFL seasons at cornerback, before moving to safety this offseason. Last season, Maddox played most of his snaps as the slot corner, but will move to the outside opposite of Darius Slay this season.
Elsewhere, the team still doesn't have a timetable on the return of wide receiver Alshon Jeffery, but he is listed as the starter on the initial depth chart with rookie Jalen Reagor listed behind him. Jeffery will not play in Week 1, nor will Reagor, meaning someone else will have to start on the opposite side of DeSean Jackson in Washington.
Finally, it has been a revolving door but the offensive line is finally set with Jason Peters making the move back to left tackle, next to Issac Seumalo.  Jason Kelce is back at center wit Matt Pryor at right guard an Lane Johnson at right tackle.
Other notable spots on the depth chart include running back Boston Scott as the starting kick returner and rookie wide receiver Jalen Reagor as the lead punt returner with Greg Ward and DeSean Jackson backing him up.
So who will start at those two positions on Sunday?
"I would say nice try on that, but I admire the effort [laughter]. We'll find out Sunday," Eagles special teams coordinator Dave Fipp said on Tuesday.