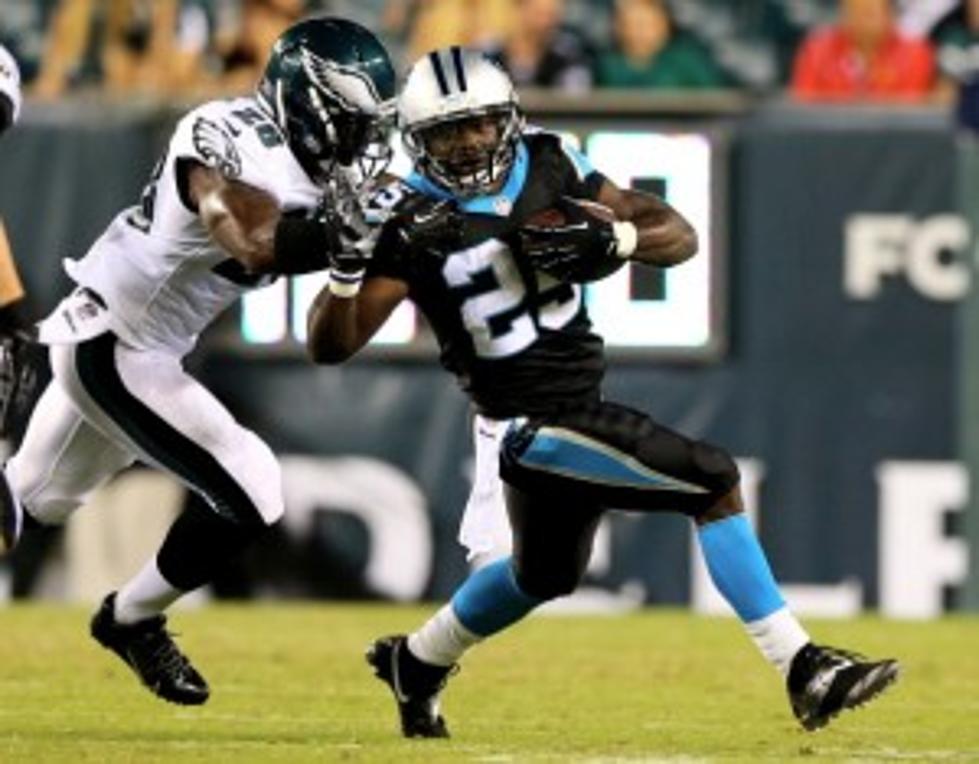 Eagles Waive Safety Earl Wolff
A fifth-round pick in the 2013 draft, Wolff recently had a setback with his surgically repaired knee after undergoing an offseason microfracture procedure. (Photo by Elsa/Getty Images)
PHILADELPHIA - Earl Wolff didn't practice on Friday for good reason, the third-year safety had undergone surgery on his troublesome knee.
"Surgery was successful yesterday," Wolff tweeted after news broke that the Eagles had waived/injured him. "Want to thank the @Eagles organization for giving me the opportunity. God has a plan for me."
Wolff's release was first reported by Birds 24/7 and an NFL source confirmed it to 973ESPN.com.
Wolff had been sidelined with what was described as soreness in his surgically repaired knee and Chip Kelly confirmed the former starter was visiting with doctors this week.
"I hope Earl is healthy and is in that (safety) mix, but you never know," Kelly said on Thursday. "That's the hard part of this league. We've talked about it a lot of times. The injury rate in this league is 100 percent. It's unfortunate and frustrating for Earl. But we just evaluate what's out there."
The tone was different earlier in the week when Kelly bluntly said "He says he can't run with his knee," when talking about Wolff.
In the offseason Kelly claimed Wolff had been cleared by Dr. James Andrews after microfracture knee surgery and an NFL source told 973ESPN.com that the organization believes Wolff had yet to come to grips with the fact that a certain level of pain is going to be present moving forward if he wants to play.
Wolff was inactive in the Eagles 36-10 win over Indianapolis last Sunday, and painted a dark picture while talking to NJ Advance Media after the contest.
"It's just been getting worse and worse every day," Wolff claimed. "It got to the point where I couldn't walk after practice."
If Wolff clears waivers he will revert to injured reserve unless the Eagles can reach a monetary settlement with him.
-John McMullen covers the Eagles and the NFL for 973ESPN.com. You can reach him at jmcmullen@phanaticmag.com or on Twitter @JFMcMullen