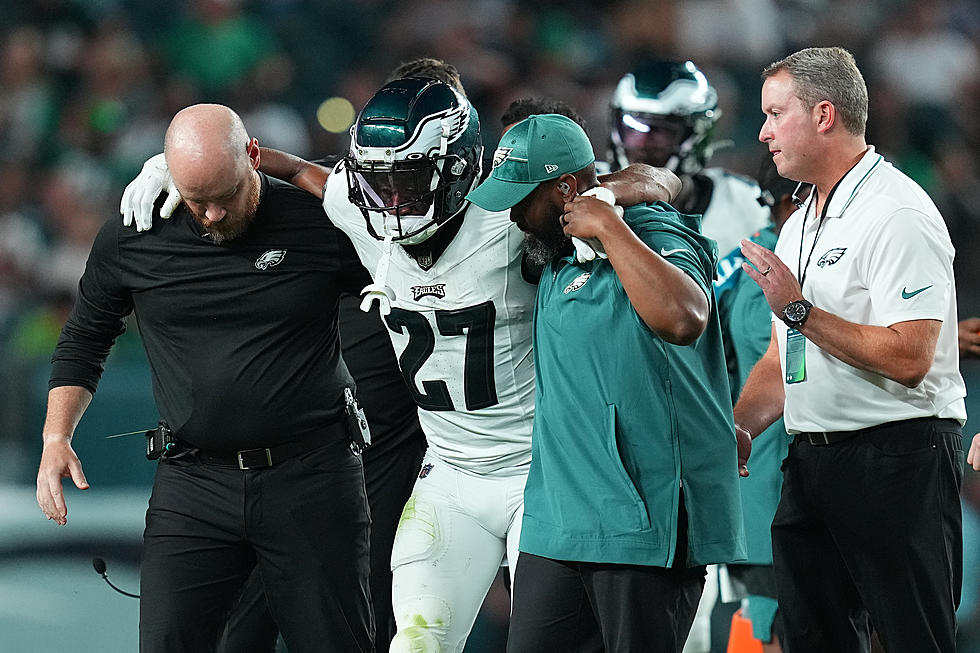 Eagles' Lose Corner Zech McPhearson to Torn Achilles vs Browns
Getty Images
The Eagles lost a key depth piece to a lower leg injury.
Zech McPhearson, Philadelphia's third-year cornerback, reportedly has a torn Achilles and will be out for the 2023 season, according to Cody Benjamin on CBS Sports.
McPherson left Thursday's game against the Cleveland Browns in the second quarter with an injury to his lower right leg. He was carted off the field, and after Philadelphia's tie, head coach Nick Sirianni addressed the team's injuries.
"You never want to see that," explained Sirianni. "Your heart goes out to everyone that gets hurt in a game because they are working so hard to make the team. That is tough for the team, for myself, and for the coaches because you care about these guys and want them to succeed. Then to have injuries, it's always tough."
The loss of McPherson is tough for two reasons. He is one of the few players in the cornerback room, other than the starters, who has some NFL playing experience. The Eagles' 2021 fourth-round draft pick, McPherson was getting the chance to play both outside corner and nickel corner in this camp. He is also a core special-teams player for the team, which is already missing Shaun Bradly for the season due to injury.
With McPherson out, Josh Jobe, Josiah Scott, Mario Goodrich, Kelee Ringo, Mekhi Garner, and Eli Ricks will battle for backup roles behind Darius Slay, James Bradberry, and Avonte Maddox.
25 Best Things to Do in South Jersey — From beaches to boardwalk and everything in between