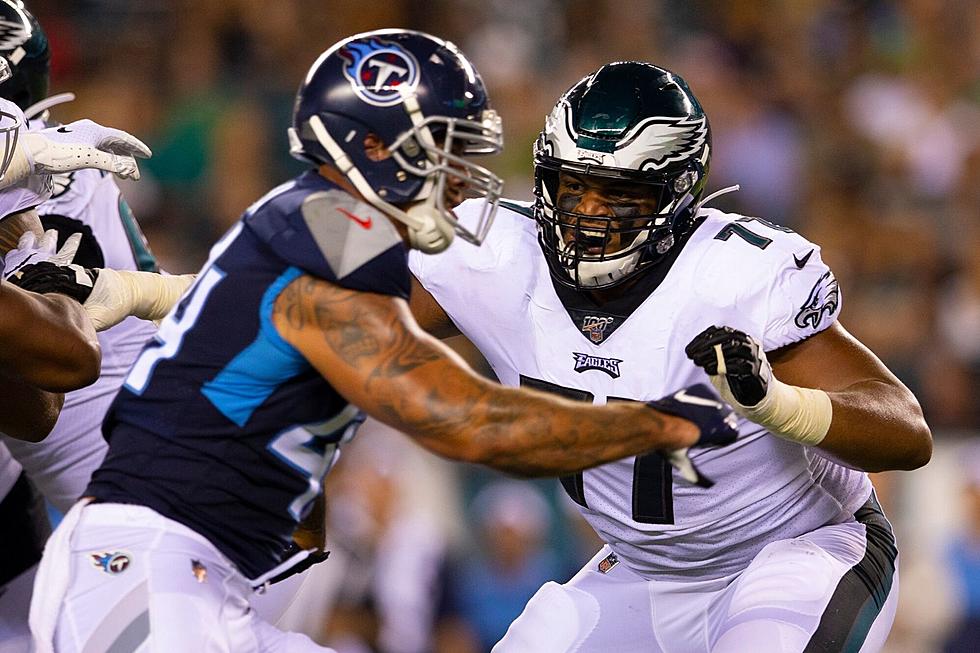 ESPN.com: Two Eagles' with Sneaky Trade Value This Offseason
Photo by Mitchell Leff/Getty Images
The NFL draft is a day that you are most likely to see trades happen around the league and the Eagles have two players that could be targeted by teams starting March 16, through draft day.
Over at ESPN.com Jeremy Fowler lists 20 "sleeper" trade candidates who could be moved this offseason with two Eagles making the list.
Gardner Minshew
Minshew has sneaky good value as a bridge starter. He has shown promise at two stops -- Jacksonville and Philadelphia -- and his $2.5 million salary is cost-effective. He wants to play. Who will give him a chance? Maybe the Colts add a passer to apply pressure to Wentz.
Minshew started two games this season, appearing in four total games, throwing for 439 yards and four touchdowns and just one interception, completing 68.3% of this passes.
He could be an attractive trade target for teams that are looking for a bridge QB for a season.  It is not a great draft for quarterbacks, so a team that is thinking of taking a quarterback this season could target Minshew to start for a year until they think their drafted QB is ready to take over.
It was reported during the season the the Panthers were one team that called the Eagles about Minshew and could give up a mid-round pick to acquire him.
The other player Fowler mentions is left tackle Andre Dillard, a former first-round pick.
Rumors of Dillard's availability at the deadline were rampant, and with Jordan Mailata and Lane Johnson entrenched as the tackles. Dillard is good enough to start somewhere, and the Eagles would be wasting him as a swing tackle. Dillard has two years left on his rookie deal at a combined $3.8 million, so interest should be there. The Panthers need offensive line help.
With offensive line play so poor around the league, even a mediocre Dillard should attract plenty of attention in the trade market.  The question is what kind of compensation he could receive in return, and if Howie Roseman can add another Day 2 or early Day 3 pick, there is a good chance that Dillard is moved this offseason.
15 Places to watch the game in South Jersey