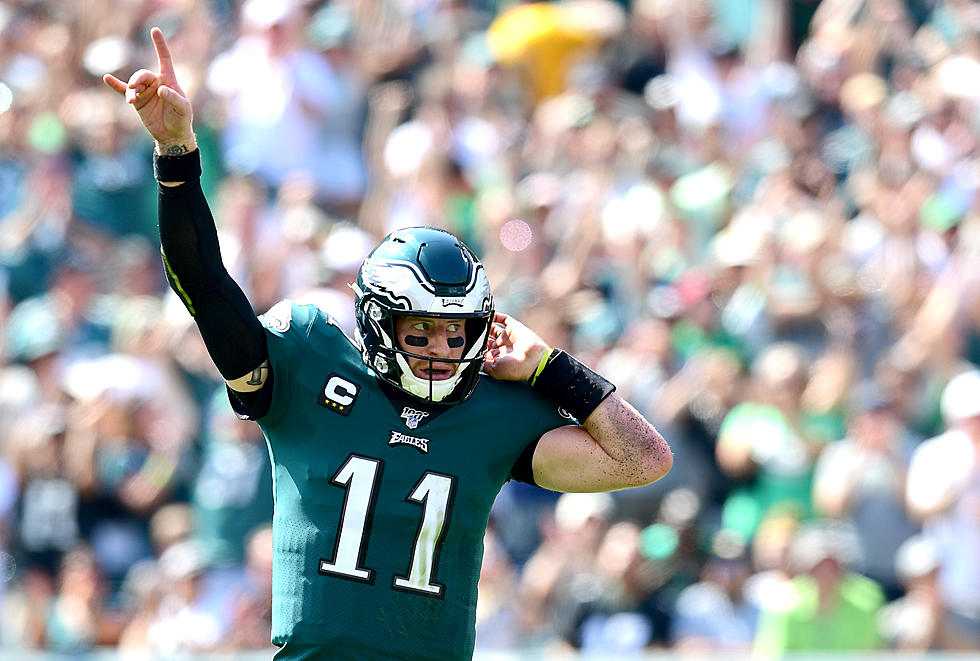 ESPN: Philadelphia Eagles Franchise QB Ranking
Emilee Chinn, Getty Images
The Philadelphia Eagles have had some great quarterbacks in their history.
During this time, the Eagles have had some quality players at arguably the most important position on the field.  Names like Ron Jaworski, Randall Cunningham, Donovan McNabb, Mike Vick and of course the current signal caller, Carson Wentz.
ESPN's ranking broke down even more specifically to three sub-rankings.
Overall QB production (15)
Pro Bowl-caliber seasons (11)
QB continuity (9)
For each team, a best and worst QB were named and more on the teams position throughout its history.
The best Eagles QB? Donovan McNabb.
He is the Eagles' career leader in most passing categories and led the franchise to four straight conference championship games. He extended Philadelphia's successful run of quarterbacks spanning from the late 1970s to the late 2000s, which included Ron Jaworski and Randall Cunningham.
The Worst Eagles QB? John Reaves.
He was drafted in the first round in 1972, one pick after the Steelers picked Hall of Fame running back Franco Harris. Reaves went 0-7 with the Eagles, throwing seven touchdown passes and 15 interceptions.
ESPN's Mike Clay took a look ahead to the 2020 season, and what kind of season we could see from Wentz, saying the future is bright, noting: 'he was the first quarterback in NFL history to do that without a 500-yard wide receiver, according to Elias Sports Bureau research.'
Clay predicts Wentz will have a good year, not as good as his MVP-like 2017 season, but still very good. He predicts a very solid, 27 touchdown passes, nine interceptions and 3,801 passing yards for the 2020 season.
Eagles QBs Drafted Outisde Of The First Round Since 2000