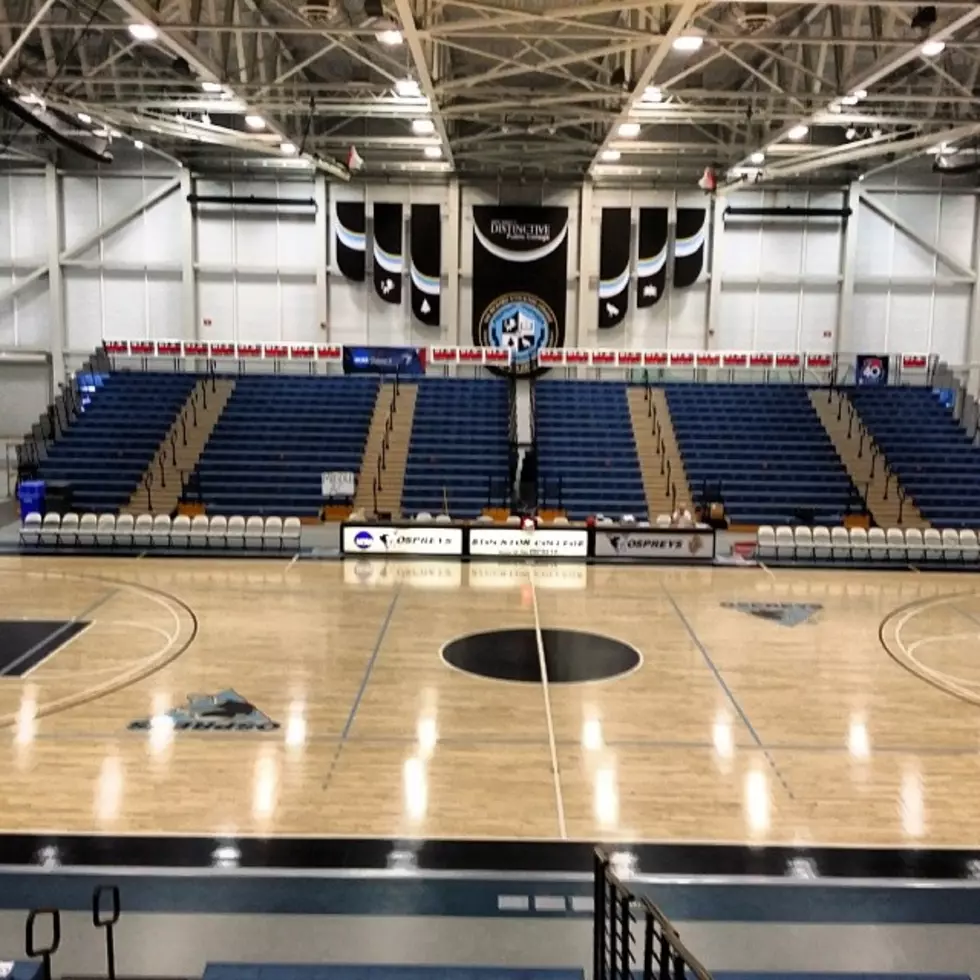 Extra points column: It's a great time of year for local sports fans
(Staff Photo / Mike Gill)
If you're a local sports fan, this is the most wonderful time of the year
Saturday's Cape-Atlantic League boys and girls basketball tournaments mark the start of a three-week streak of sports that features high school basketball and wrestling, pro boxing, and college basketball in the area.
All of the events are worth checking out, beginning with the CAL championships at Stockton University and the Region 8 wrestling tournament at Egg Harbor Township High School on Saturday.
Since its inception in 2012, the CAL final has grown into a terrific tournament. Fans of all schools pack Stockton's Sports Center, affectionately nicknamed "Big Blue" for the finals, which feature the girls at 12 p.m. and boys at 2 p.m.
This season's tournament figures to be no exception. On the girls side, Atlantic City will be making its first-ever appearance in the final after upsetting defending champion Ocean City Thursday night. The Vikings, led by Ciani Redd-Howard, will take on Mainland Regional. Mainland standout Kylee Watson is headed to the University of Oregon in the fall.
The boys championship will pit two-time defending champ Wildwood Catholic against St. Augustine Prep. The Crusaders, who beat the Hermits decisively earlier in the season, are led by Taj Thweatt, Jahlil White and Jacob Hopping. Thweatt, whose acrobatic dunks are a must-see on socal media, is going to West Virginia while White is a Temple recruit. The Hermits counter with Matt Delaney and Kevin Foreman. Wildwood Catholic is seeking to become the first team to win the CAL tournament four times.
The Region 8 tournament at EHT is wrestling's version of a South Jersey title. The top four finishers in each weight class advance to the state individual tournament at Atlantic City's Jim Whelan Boardwalk Hall next weekend. In terms of excitement and drama, it's as good as it gets. Host EHT adds to the atmosphere by dimming the lights in the gym and shining spotlights on the wrestlers during the finals introductions.
Many of those wrestlers will be fulfulling dreams by competing at Boardwalk Hall in the state championships the following weekend. This year marks the 25th time the tournament has been held on the boardwalk and routinely draws crowd in excess of 10,000 each day. This marks the second year that girls divisions are included. Lower Cape May Regional standout Joelle Klein is among the favorites to win a title.
You can also head a few blocks down the boardwalk to Bally's Atlantic City, where Hard Hitting Promotions is staging a boxing card featuring several local fighters, including Atlantic City super-middleweights DeCarlo Perez and Gabriel Pham, middleweight Isiah Seldon and Pleasantville welterweight Anthony Young. Young is coming off a fantastic performance that produced a third-round TKO over former world champ Sadam Ali.
If you can only make it to one event, I'd recommend the upcoming Metro Atlantic Athletic Conference's men's and women's basketball and E-sports tournaments at Boardwalk Hall on March 10-14.
It's been a while since a NCAA Division I postseason basketball tournament has been held in the area. The last one was the Atlantic 10 tournament, which ended its six-year run at Boardwalk Hall in 2012.
The MAAC is moving in after a lengthy, 20-year stint at the Times Union Center in Albany, N.Y., which is also Siena College's homecourt. In the women's tournament, I want to watch Rider's Stella Johnson, who is the nation's leading scorer in Division I at 24.8 points per game.
I'm also going to head upstairs to Boardwalk Hall's Adrian Phillips Ballroom, where seven MAAC schools will be competing in the conference's first Esports titles in League of Legends, Overwatch, Rocket League and Super Smash Bros. Ultimate.
Given the soaring popularity of Esports, don't be surprised if that draws the largest crowds.
I'm going to hit as many of the events as possible. I hope to see you there.