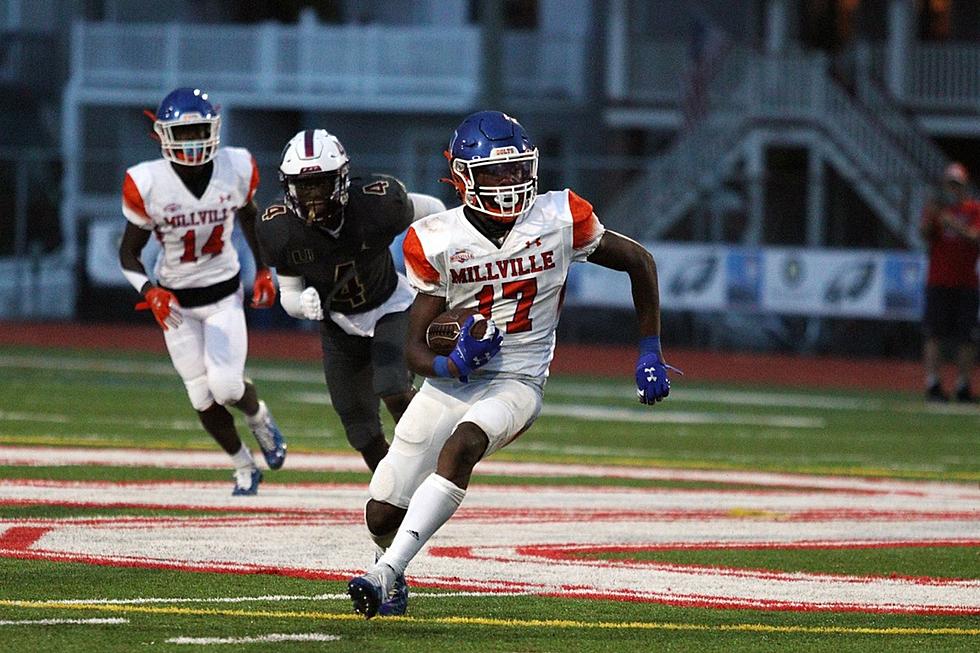 Extra Points: High School Football is not a Summer Sport
Photo by Dave O'Sullivan/Glory Days Magazine
At the risk of coming across as a curmudgeon, there is something wrong with high school football.
I'm still wearing flip flops and going to the beach, the leaves are still on the trees, and it's still too early to be drinking Pumpkin Spice anything except Margaritas, yet most high school teams are more than halfway through their regular seasons.
They end on Oct. 21 after just eight games, which means unless teams qualify for the playoffs or opt to play a meaningless consolation game, they will be hanging up their helmets and shoulder pads before Halloween.
That's more of a trick than a treat.
As a result, some programs had no choice but to eliminate Thanksgiving rivalry games. The Anchor Bowl – the annual showdown between Cape May County rivals Lower Cape May Regional and Middle Township – was played during that holiday for over a quarter century. This year's game – Middle rallied for an 18-12 victory Friday night – wasn't part of Thanksgiving for the first time since 1995.
You can't blame the schools. It makes no sense to force teams to extend their seasons for three or four weeks solely to play their Thanksgiving rivals. There are some still planning to play Nov. 24 – Atlantic City-Holy Spirit, Millville-Vineland, Ocean City-Pleasantville – but Lower and Middle can be forgiven for deciding to move the game.
Middle Athletic Director Sharon Rementer deserves credit for trying to add some excitement by creating a pregame carnival for Friday's version of the Anchor Bowl, but the festivities were washed away by rain and wind.
Maybe it was the football gods' way of saying it should be moved back to November in 2023.
The blame lays with the NJSIAA, which reconfigured the football schedules in its quest to establish state championship games for public schools for the first time since the state's playoff system was created in 1975.
Because of that, high school football in South Jersey has turned into a summer/early autumn sport.
Ocean City hosted the "Battle By the Beach" on Aug. 26-28, a weekend before Labor Day. Cedar Creek, Egg Harbor Township, Holy Spirit, Mainland Regional, Millville, the host Red Raiders and St. Augustine Prep all played their first games before they attended their first classes.
Something's amiss when the Egg Harbor Township Eagles are opening their season two weeks before the Philadelphia Eagles.
I'm all for the state playoffs, but why is it necessary to start and finish so early? Why must over 300 public football programs in New Jersey suffer so that 10 public teams can play for state titles? The simple solution would have been to play the state finals on Dec. 10-11 instead of Dec. 3-4. That way, you could have started and ended the regular season a week later. Or perhaps reduce the playoff fields from eight teams in each sectional group to four, thus eliminating the 42-0 blowouts that routinely occur in the 8 vs. 1 first-round matchups.
And you could keep the Anchor Bowl and other rivalries on Thanksgiving where they belong.
Ok, rant over.
Now get off my lawn. I have to mow it before the leaves start to fall.
High School Football Venues in South Jersey