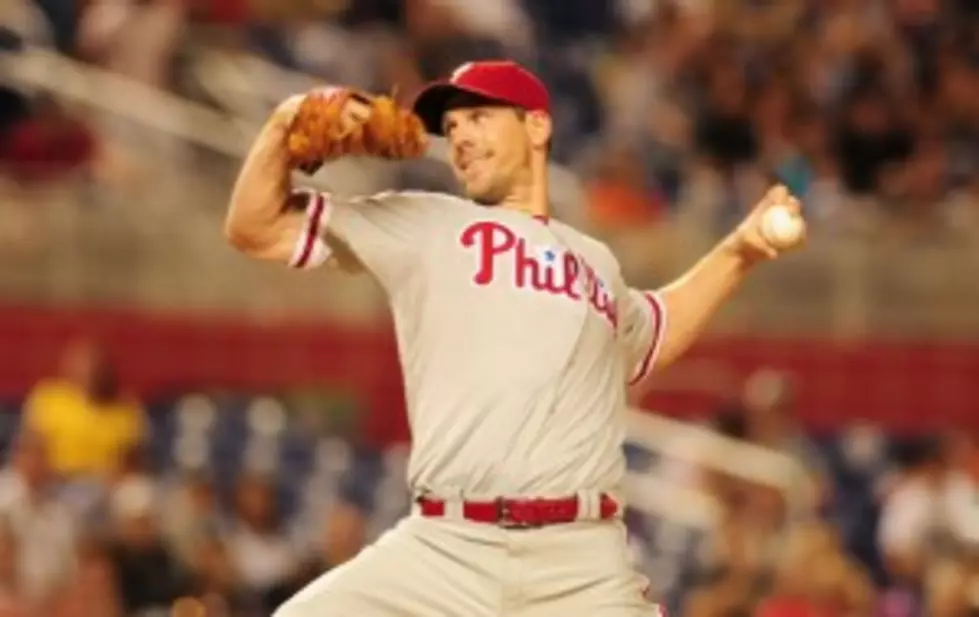 Fast Facts and Reax: Phillies Tower Over Giants In 6-2 Win
Cliff Lee had a nice rebound start Monday, holding the Giants to two runs over eight innings in a 6-2 victory. (Photo by Jason Arnold/Getty Images)
So this is their ceiling.
What the Phillies showcased in a 6-2 win over the World Champion San Francisco Giants at AT&T Park tonight was far and away their best stuff of the season.
They hit for power. They fielded (mostly) well. Above all else, they supported an ace.
Cliff Lee didn't throw his first complete game of 2013, but his Phillies certainly played theirs.
Fueled by a monster night from Michael Young and a towering homer from Domonic Brown, the lineup loaded the bases on Giants starter Madison Bumgarner twice in the first two innings and chased him after only five.
Bumgarner entered with a 1.55 ERA on the year and 0.69 ERA in six career starts vs. the Phillies, and was one of only three ML starters to go 5.2 innings without allowing more than two runs in any of his starts this year.
Young went 3 for 4 with a walk for his fifth three-hit game of his age-36 season.
His first extra-base hit since Apr. 10 came with two outs and the bases loaded in the second, for a two-run double that would've been three if Chase Utley's cleat hadn't nicked the dirt on his way to third. (Utley scored in the next-at bat, on a Bumgarner wild pitch to Ryan Howard to make it 3-0.)
Young's next extra-base hit was a double to lead off the fifth. He scored on a Delmon Young sac fly two batters later. The next one, Brown, put an inside pitch into McCovey Cove for his tied-for-team-high sixth homer of the year. It was Brown's fourth in 32 at-bats. He entered with two in 74.
- Vintage Lee. Eight innings. Two earned. Six strikeouts. No walks. This is insane: Lee's done this only 19 times in 287 career starts and somehow already has three such starts this year. Unreal.
- Think Hunter Pence had something to prove? He went 3 for 3 with a solo shot off Lee and two runs scored in his first game against the team that dealt him after dealing for him the deadline prior.
- Clearly, this team has to get going early. They've plated five or more in only 10 games, but of those, they've scored five or more through five innings in half. Alternate read: they don't score late, which is what makes the run they added in the ninth tonight a nice plus.
- More early start stuff: Tonight was only their second win in a series opener this year not played against the Mets or Marlins, and first such win on the road. They entered 1-5 in such games overall.
- Good news for the rest of the series: the Phillies forced San Fran to throw two of their four relievers with sub-2.00 ERAs…in garbage time…of Game 1.
- Also: the Phillies are 5-2 in at AT&T Park since 2010, after going 3-7 over three years prior.
Next: The Phillies rising ace, Kyle Kendrick (3-1, 2.43 ERA) against the Giants' fading star, RHP Tim Lincecum (2-1, 4.41 ERA). First pitch at 10:15 p.m. ET.