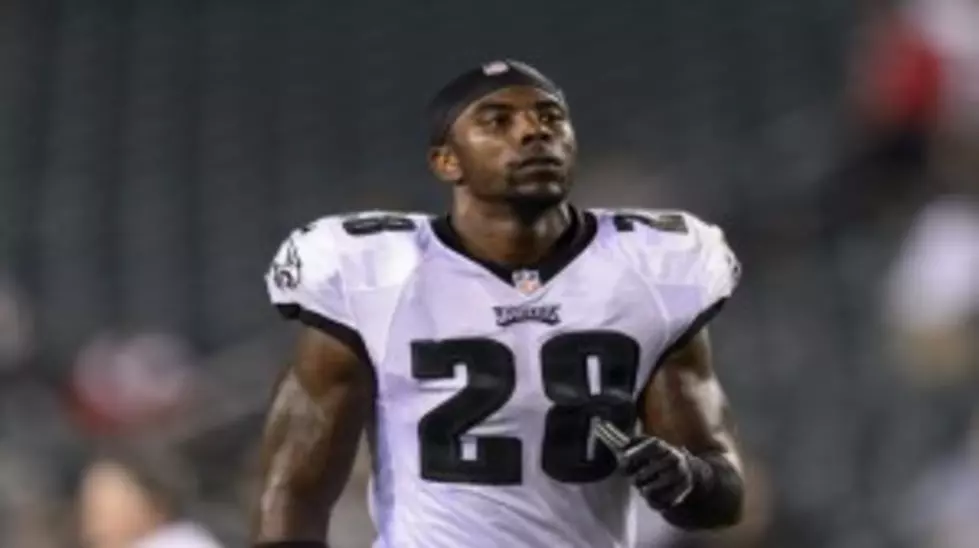 Five Things to Watch at the Eagles OTA's
After starting six games as a rookie, Earl Wolff spent a majority of 2014 as a backup safety. (Getty Images)
The Eagles' offseason is pretty much in the books, we can move on from focusing on overseason personnel decisions and begin preparation.
The team went through a complete change at many of the skill positions and added some new pieces to the secondary. Many arguments could be made on whether Philadelphia's roster has been altered, for better (in the case of Sam Bradford replacing Nick Foles, DeMarco Murray and Ryan Matthews replacing LeSean McCoy) or for worse (losing Jeremy Maclin out, Nelson Agholor in).
OTAs: May 26-28, June 1-2, June 4, June 8-11
On Tuesday, the Eagles will hold an "Organized Team Activity" – the first step in the process of getting ready for the season.
With that in mind, here are some of the questions that need to be answered before the regular season begins in Atlanta:
1. Is Evan Mathis going to be there?
It would be a surprise if he was. Eagles coach Chip Kelly confirmed Mathis has been on the trade block for two seasons, but there hasn't been any takers. In other words, he has no leverage, he's going to have to play out his contract, which is set to pay him $5.5 million.  If he's not there? Well, then everyone will wait and watch to see if he will miss training camp later this summer.
2. How about Mychal Kendricks? He missed some of the voluntary workouts so he'll be there, right?
Well, Kendricks was a no-show for Phase I of the Eagles voluntary workouts back in early May, right after the draft, reports were that he was he was out of the country.  He did however report to Phase II of voluntary workouts, but that hasn't removed the trade rumors that surrounded his name, even though coach Chip Kelly said he expects Kendricks to remain part of the team this season. The Eagles drafted linebacker Jordan Hicks in the third round and CBS' NFL insider Jason La Canfora reported Chip Kelly was "calling all around the NFL trying to pawn Kendricks off for a second-round pick."
3. What spot on the roster is thinnest?
Safety. Right now, Malcolm Jenkins and Earl Wolff look like the favorites to open camp as the starters. Chris Maragos remains as a back-up on the depth chart, but is really looked at more for his special teams play. Last year's fourth round pick Jaylean Watkins could be in the mix as can this year's second round pick, Eric Rowe - who is being looked at as a corner opposite Byron Maxwell to start his pro career.  JaCorey Shepherd and Randall Evans could both be given a look at safety, both were sixth round picks this year.
4. How about Philadelphia's offense? What's the thinnest spot there?
Offensive Line. The offensive line has a very solid starting unit with Jason Peters, Evan Mathis (most likely, see above), Jason Kelce, Allen Barbre and Lane Johnson most likely being the five starters.  But as the Eagles saw last year, and haven't done much to fix it this year, they are thin behind the starters.  The Eagles didn't draft any offensive lineman and didn't add any in free agency to help add competition at camp. The reserves are average with Andrew Gardner, Matt Tobin, David Molk, and Dennis Kelly battling for time behind the starting unit.
5. Which starting job is the most up in the air?
Safety. Nate Allen has been the team's starting safety since he was drafted back in 2010 - but signed with the Raiders in the offseason. Philadelphia drafted Eric Rowe out of Utah in the second round, who played both safety and corner in college whom the Eagles see as a good fit as a corner opposite Byron Maxwell,  he's going to get first crack at that job - leaving the safety job wide open next to Jenkins. Which means Earl Wolff will get first crack at the safety job.  The Eagles placed Wolff on injured reserve in November, ending his 2014 season.  Wolff, a fifth-rounder of the Eagles in 2013, had been a healthy scratch for a couple weeks in a row last year