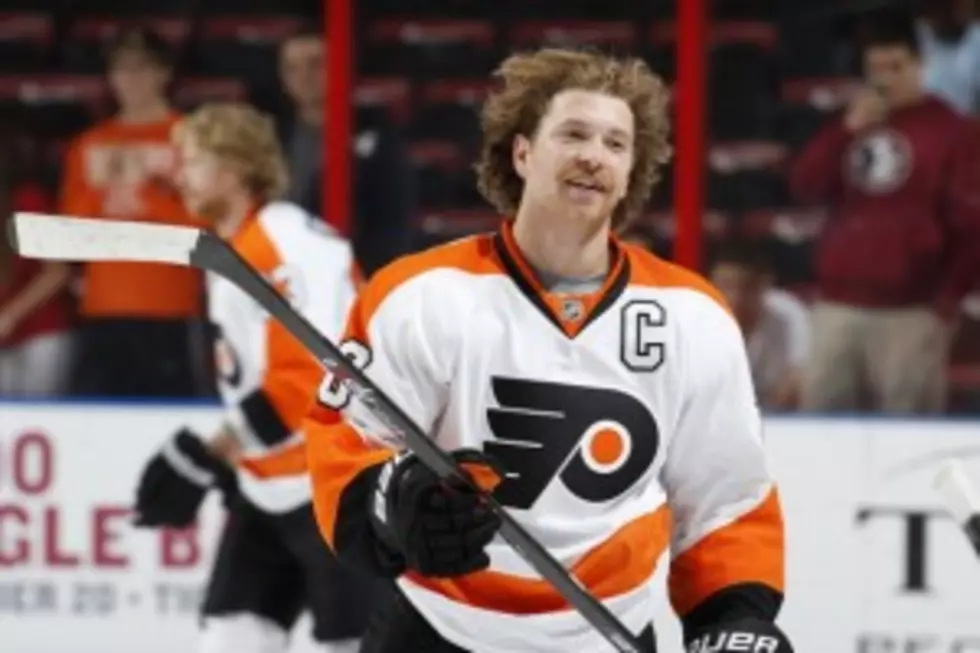 Flyers Captain Claude Giroux Among Hart Trophy Finalists
Claude Giroux has been named a finalist for the Hart Memorial Trophy. (Photo by Joel Auerbach/Getty Images)
Claude Giroux, the Flyers' leader, was one of few players in a losing locker room able to draw any positives.
After getting eliminated by the New York Rangers in seven games, Giroux noted how proud he was of his team that overcame a 1-7 start to the season just to get to the playoffs.
Now he has something else to be proud of, although a 2-1 loss to the Rangers will sting for a while.
Giroux was named a finalist for the Hart Trophy as the NHL's most valuable player Thursday along with Pittsburgh Penguins captain Sidney Crosby and Anaheim Ducks captain Ryan Getzlaf.