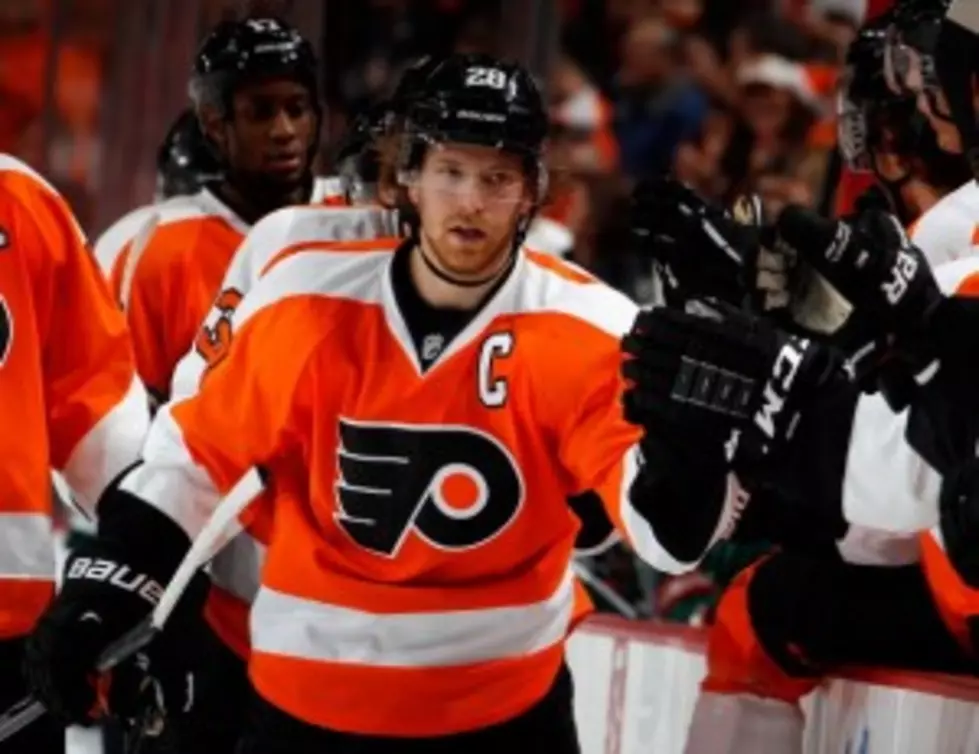 Flyers Make More Cuts, Claude Giroux Returns
Claude Giroux said that his return from a lower-body injury would be dictated by how he feels. (Photo by Paul Bereswill/Getty Images)
Claude Giroux said that his return from a lower-body injury would be dictated by how he feels. By indications in Friday's practice, he's feeling pretty good.
In his second practice with the team since getting hurt 10 minutes into training camp, Giroux took line rushes with the first unit. Jake Voracek, as always, was on the right wing. Brayden Schenn, who had been playing center, moved over to left wing.
Andrew Gordon, a free agent who signed a two-way contract this summer, had been filling in at the left wing, but was among a round of cuts Friday morning.
Gordon was placed on waivers with the intention of sending him to the Lehigh Valley Phantoms along with defensemen Brandon Manning and Oliver Lauridsen. Forwards Taylor Leier and Darroll Powe were also assigned to the Phantoms, although they didn't need waivers.
It's unclear if Gordon being placed on waivers has anything to do with Giroux's potential return to the lineup. The captain is focused on making the regular-season opener, but coach Craig Berube would like him to play in a preseason game or two. The team has four NHL preseason games left: Sunday at the New Jersey Devils, Monday at the New York Rangers, Tuesday at home against the Rangers and finally in Washington next Thursday against the Capitals.
The Flyers will make more cuts eventually, but here are the forward line rushes from practice Friday.