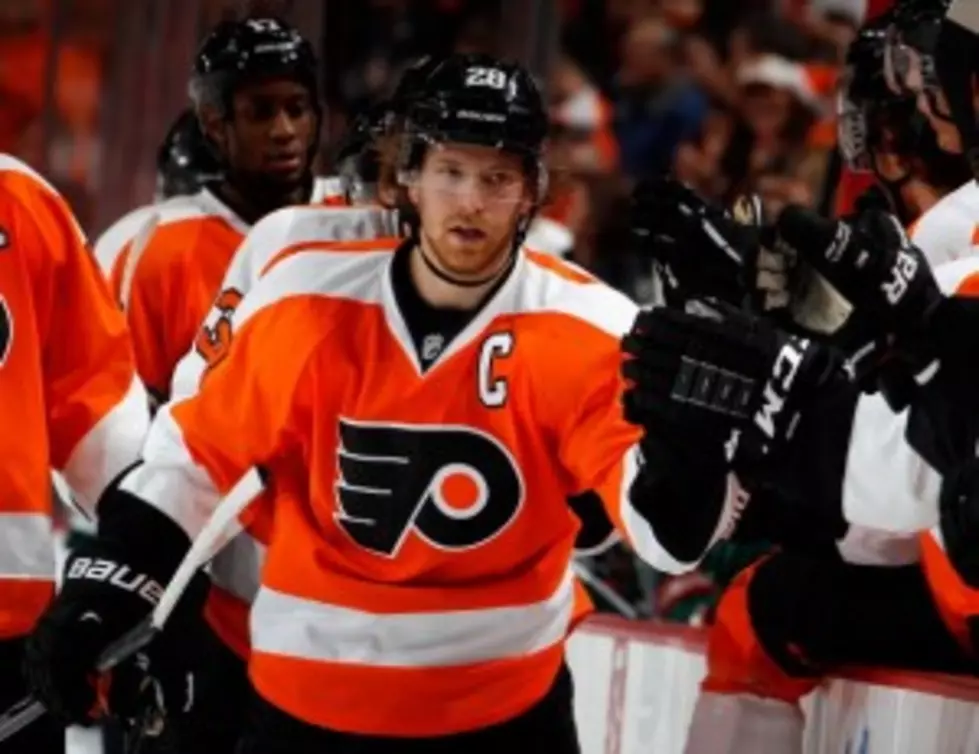 Flyers Ready to Start the Season in Boston
Claude Giroux leads the Flyers into a tough opening test against Bruins
(Photo by Paul Bereswill/Getty Images)
BOSTON – There was no sign that Tuesday's practice in Boston was the final one of the preseason. The superstitions were in midseason form.
"Yo!" Zac Rinaldo yelled across the room at a reporter. "The logo!"
One of the cardinal sins of locker-room etiquette is stepping on a team's logo. It's usually in the middle of the carpeted room. For a visiting team, like the Flyers are Wednesday night against the Bruins, it's on a portable mat.
If only Craig Berube felt his team's game was as on point as Rinaldo's defense of a small rug.
After all, many national pundits have the Bruins as one of the top contenders to win the Stanley Cup this season. The Flyers' first test is a tough one.
"We know they're a good team, one of the favorites to win this year," captain Claude Giroux said. "There's not a better way to start the season than to play a good team and see where we're at and see a test. Guys are pretty excited about it."
How to beat the reigning Atlantic Division champs has a lot to do with improving a big reason the Flyers weren't happy with themselves last season.
"Our defensive 5-on-5 play has to improve," Berube said. "We worked on it. We're still working on it. It doesn't just improve overnight like that. I'm not worried about it, but from last year to now, we have to improve our 5-on-5 play."