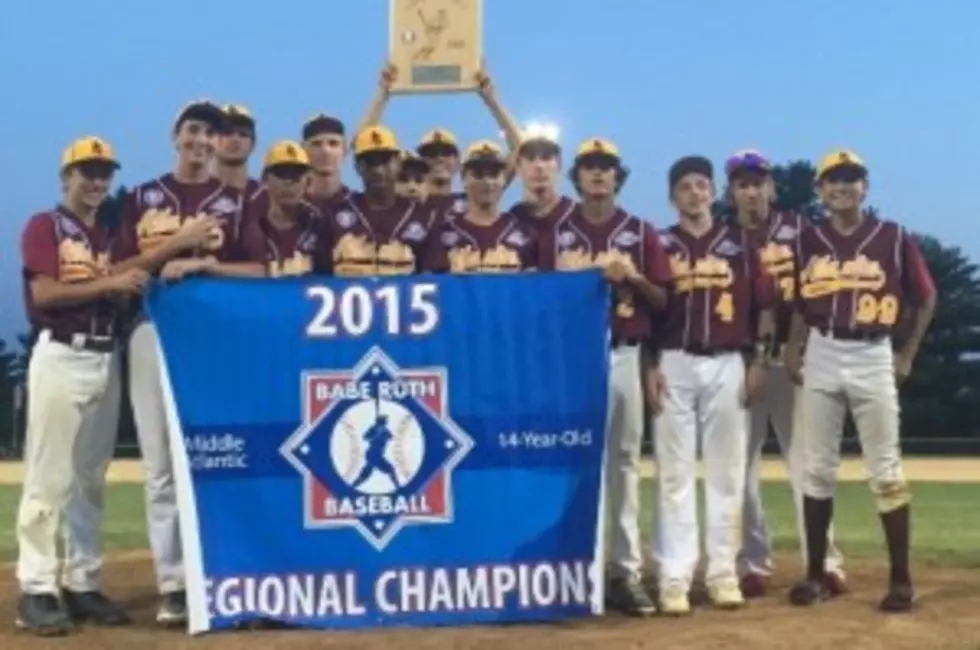 Follow Atlantic Shore at the Babe Ruth World Series
The Atlantic Shore 14-year old team. (Photo: Atlantic Shore Babe Ruth)
The Atlantic Shore 14-under baseball team has advanced to the Babe Ruth World Series in Pine Bluff, Arkansas! The team is made up of players from Atlantic and Cape May county.
The team is the third in the history of the program to make a World Series, following the 2011 13-under and 2013 15-under teams Those teams featured many of the current juniors and seniors playing high school baseball in the area. Now another group of dedicated players, coaches and parents have helped showcase how baseball is being played in South Jersey.
The top three teams in each pool will begin play in the quarterfinals on Aug. 20. The semifinals are Aug. 21 and the championship is Aug. 22.
Watch ASHORE play in the Semi-Finals:
The team is made up of: Nick Abrams and Sleighter Suriel of Atlantic City; Hunter Rich of Linwood; Jason Hoopes, Nick Atohi, Devin Sharkey, Joe Bonczek, Kyle Goodman and Anthony Cappuccio of Northfield;  Cole Vanderslice and Solomon Griffith of Ocean City; Brandon Lashley and Dom Montelone of Upper Township; and Frank Curtin of Ventnor.
Follow along as the team tries to capture a World Series title