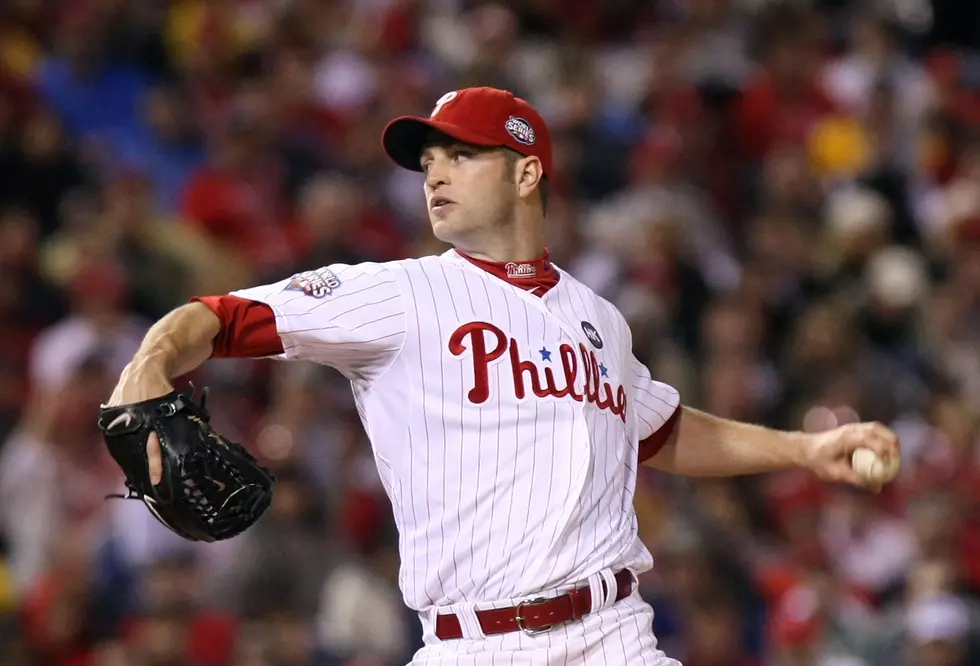 Former Phillies Pitcher J.A. Happ to Retire
J.A. Happ pitches for the Phillies in the 2009 World Series (Nick Laham/Getty Images)
Former Phillies pitcher J.A. Happ last pitched in Philadelphia in 2010, but has pitched for seven different teams since being traded to Houston in 2010.
He received a World Series ring in 2008, but was a key member of the 2009 World Series finalist, before being traded to Houston as part of the deal that brought Roy Oswalt to Philadelphia in 2010.
The 39-year old left-hander announced on Tuesday that he would be retiring from baseball after 15 years with the Phillies, Yankees, Astros, Blue Jays, Pirates, Mariners, Twins and Cardinals.
He made the announcement on The Heart Strong Podcast last week.
Happ hangs up the cleats with a record of 133-100 with a 4.13 ERA. He pitched 1,893.2 innings, allowing 1,822 hits in 354 appearances (328 starts).
His best season in Philadelphia came in 2009, when he posted a 12–4 record, 2.93 ERA, 119 strikeouts, and a 1.24 WHIP in 35 games, making 23 starts.
Fun Things to Do in Atlantic City if You Don't Like to Gamble