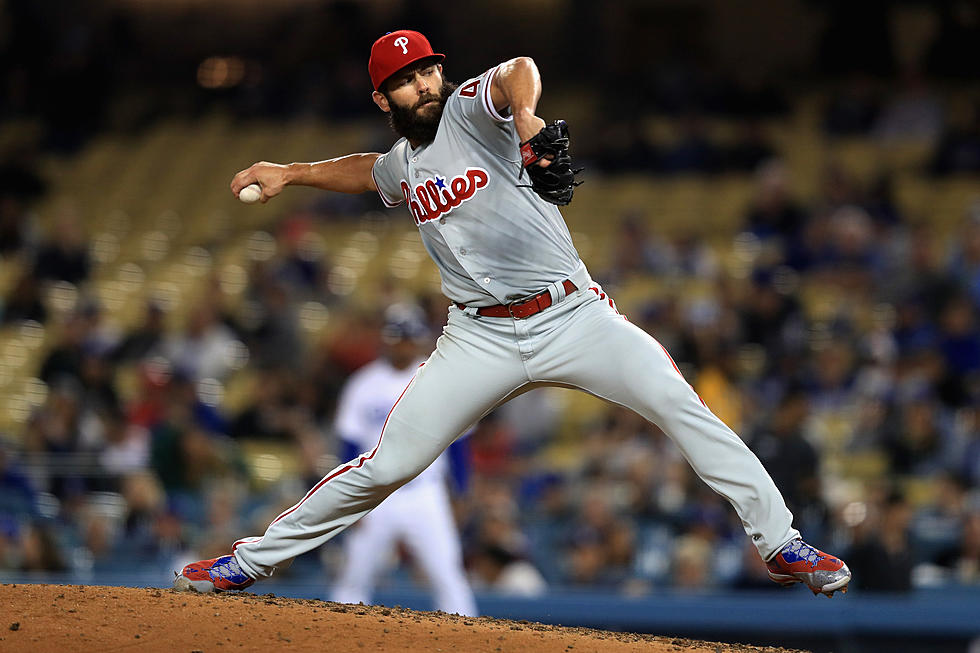 Former Phillies Pitcher Jake Arrieta Announces Retirement from Baseball
Jake Arrieta (Sean M. Haffey/Getty Images)
Jake Arrieta, who spent three seasons in Philadelphia with the Phillies, ended his 12-year MLB career by announcing his retirement from baseball in Monday.
Arrieta made the announcement in an interview on Barstool's Pardon My Take podcast.
"It's time for me to step away from the game," Arrieta said.
The 36-year old broke in with Baltimore in 2010, before heading to Chicago,  spending five years with the Cubs before moving on to Philadelphia, back to Chicago and San Diego.
He had his best season in Chicago in 2015 going 22-6 with 1.77 ERA and 0.86 WHIP during his NL Cy Young season.
In 285 MLB games, he went 115-93 with a 3.98 ERA in 12 seasons.
He signed a three-year, $75 million deal with the Phillies before the 2018 seasons, but injuries slowed him during his three seasons.
Overall, Arrieta went 22-23 in 64 Phillies starts with a 4.36 ERA with the Phillies.
The Best Seafood Restaurants in South Jersey