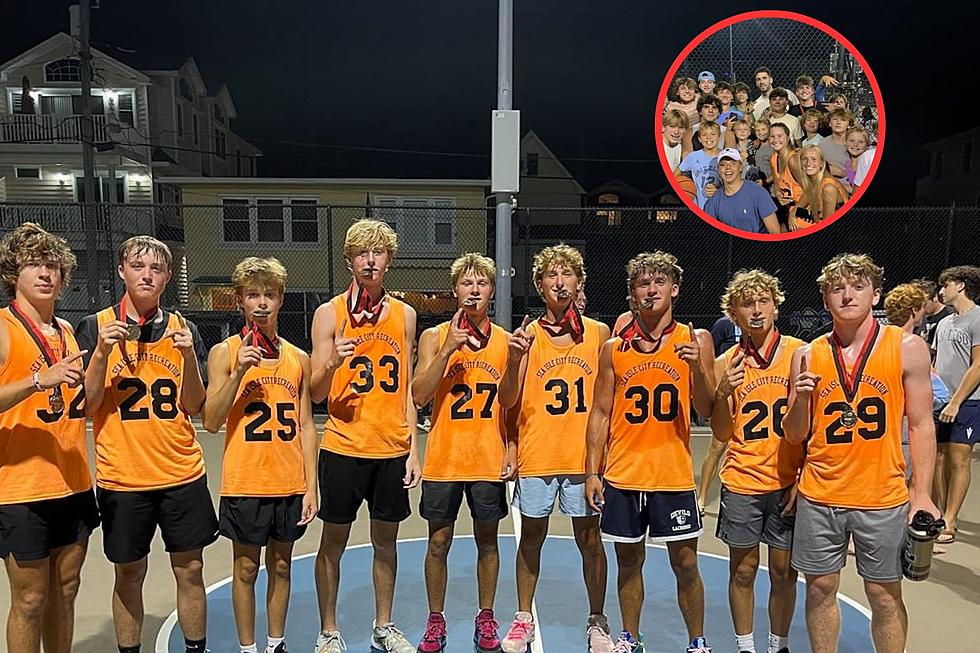 Former Sixer Georges Niang Shows up at Sea Isle, NJ Summer League Game
Canva.com
Former Sixer Georges Niang was down in Sea Isle for the Sea Isle Hoops Summer League championship game at the JFK Boulevard Courts.
The league has been around for over 15 years and has multiple age groups for boys' and girls' divisions, ranging from 8 to 17 years old. Sea Isle Hoops comprises players from the local Cape-Atlantic League area and kids that have vacation homes down the shore from PA and New Jersey.
It has become an excellent way for kids to meet and make new friends, while playing basketball in the summer, to continue to develop their skills.
One unique thing about the league?  There are no adult coaches.
The older kids coach the younger teams in the junior division, and the older kids coach their own teams in the senior division.
In the championship games over the weekend, Orange captured the senior boys' title, White was the senior girls' champion, Blue won the junior boys' title and Grey won the junior girls' division.
Niang signed a 3-year, $26 million deal with the Cleveland Cavs this offseason after two seasons with the Sixers in which he averaged 8.7 points per game, hitting 40% of his 3-pointers in 21.1 minutes per game.
36 Restaurants to visit in Sea Isle City, NJ (Alphabetical Order)