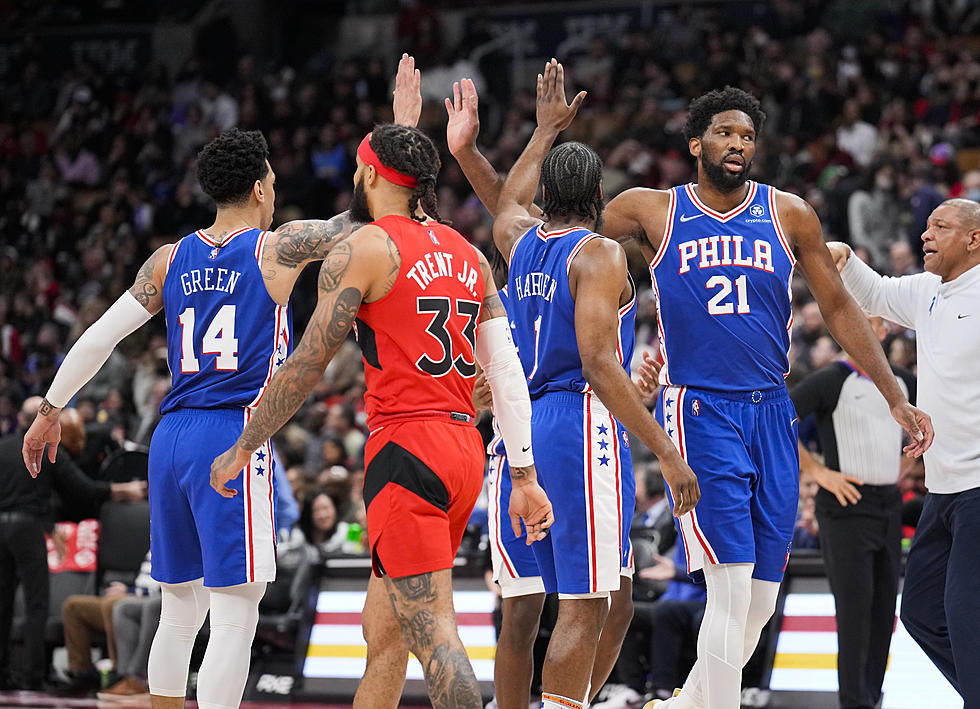 Full Schedule for Sixers-Raptors First-Round Playoff Series
Getty Images
It was previously announced that the Philadelphia Sixers will tip off their Round 1 matchup against the Toronto Raptors at 6 p.m. Saturday afternoon at the Wells Fargo Center.
You can listen to the matchup live on 97.3 ESPN. 
Game 2 will take place Monday before the series heads to Toronto for Games 3 (Wednesday) and 4 (Saturday).
If necessary, the series will head back to Philly on April 25 for Game 5 before returning to Toronto on April 28 for Game 6. A Game 7 would be on Saturday April 30 in Philadelphia.
The Sixers will be without forward Matisse Thybulle for games in Toronto due to the vaccine mandate in Canada.
You can also catch full series coverage on The Sports Bash with Mike Gill on 97.3 ESPN and the 97.3 ESPN Free mobile app.
A full look at the Round 1 series schedule:
Every NJ pizza joint Barstool's Dave Portnoy has reviewed
Dave Portnoy, commonly known as El Presidente, is the founder of Barstool Sports. Somewhere along the way, he decided to start reviewing local pizzerias, and the concept took off. Here is every New Jersey pizzeria Dave has stopped in, along with the score he gave them.