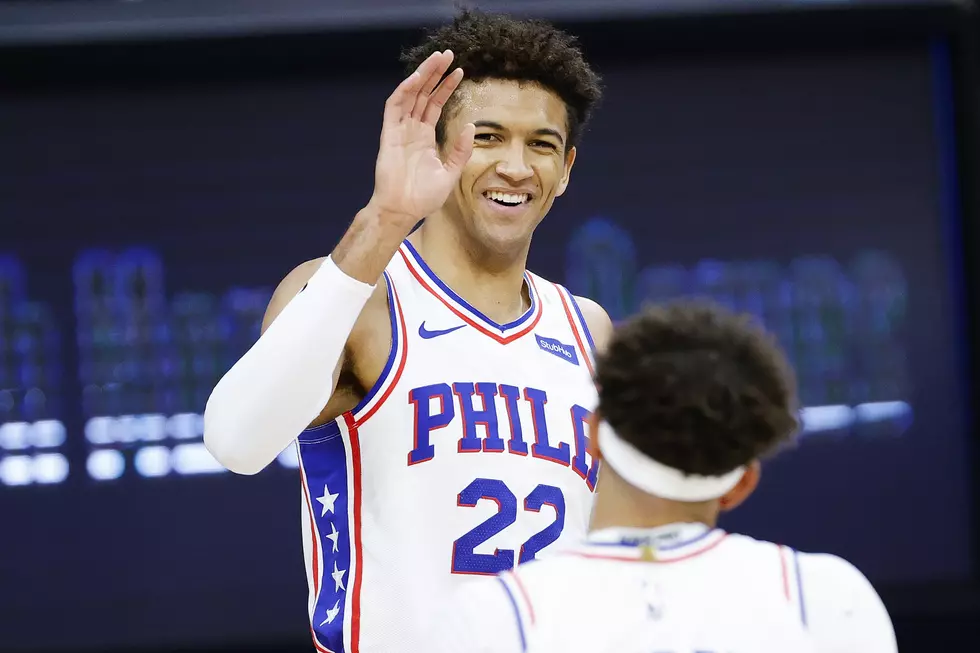 Sixers' Matisse Thybulle "Ineligible to Play" vs Raptors
(Tim Nwachukwu, Getty Images)
If the Sixers play the Toronto Raptors in the first-round (or any round) of the upcoming NBA playoffs, it appears they might be without Matisse Thybulle.
The Sixers play in Toronto tomorrow night and Thybulle is listed as "ineligible to play" on the Sixers injury report, indicating that he can't play due to the stricter vaccine mandate in Canada.
A unvaccinated player is not allowed to enter Canada, let alone play in a game there.  With the Sixers currently slotted as the No. 4 seed and the Raptors in the No. 5 spot, the two teams would face each other in the first-round of the playoffs, if the current standings held up.
While Thybulle doesn't score much, he would be a huge loss in a playoff series for the defense he brings on the wing, plus his steals and blocks that set up transition points for the Sixers.
He is averaging just 5.8 points, 2.3 rebounds, 1.1 assists, 1.8 steals and 1.1 blocks this season, shooting 31.7% from three-point range this season.
If Thybulle was unable to play, Danny Green would likely slide back into the starting lineup, but this is something to keep an eye on if the Sixers face the Raptors in the playoffs.
The Sixers tip off against the Raptors on Thursday night at 7 p.m. Tune to 97.3 ESPN FM South Jersey's Sixers Station for all the action.
The Best Pizza Places in South Jersey
Looking for pizza in South Jersey? We compiled a list of the best places to grab a slice or a pie in the area, according to locals.