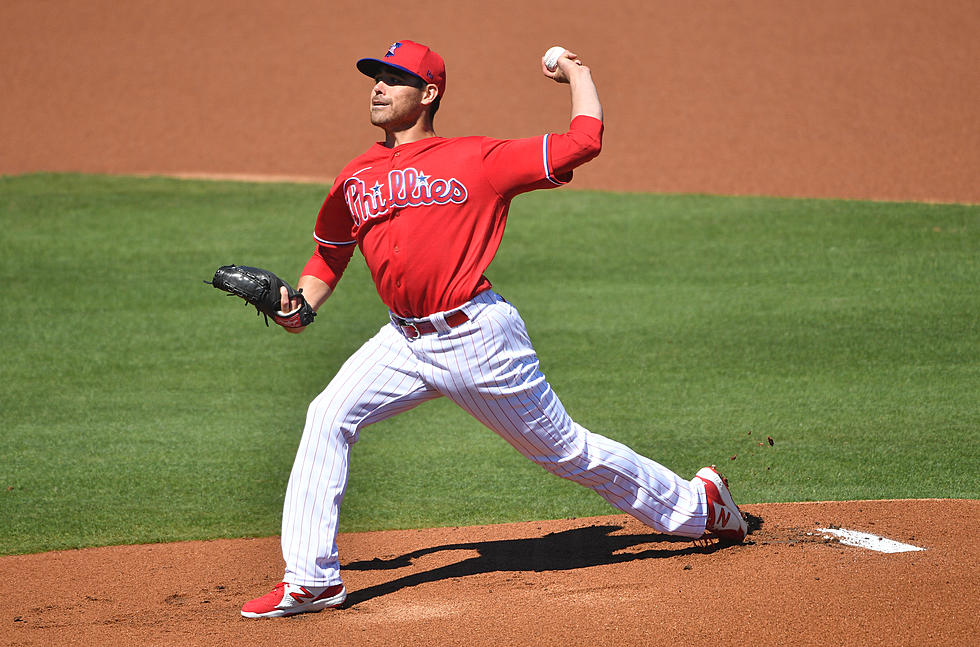 Girardi: 'We've Got to Find People to Get us Outs'
Getty Images
Another start for Matt Moore put the Phillies in a hole, their offense just couldn't pull them out of on Tuesday night.
Moore, who wasn''t helped by the teams shaky defense, was tagged for a pair of three-run homer, leading to six runs in four innings in a loss Tuesday.
After this outing for the veteran lefty has given up 18 runs in 22 2/3 innings since coming off the IL earlier this month. For the season, the free agent pick-up is 0-3 with a 6.46 ERA in 12 appearances (9 starts) this season.
The Phillies tried to get some help on Tuesday. They were reported to have had a deal in place for Pirates lefty starter Tyler Anderson, but a medical snag prevented that from happening and instead he is in Seattle with the Mariners.
This start from Moore is just the latest occurrence of a starting pitcher digging an early hole for the team to try and dig out of and not getting the job done.
"It's been a little more difficult as of late," Phillies manager Joe Girardi admitted after the game. We did a pretty good job for four-or-five series, lately we've struggled a little bit and we need to do better - that's the bottom line. We've got to find people to get us outs and we need to do better."
Bryce Harper and the offense continued to try and do their part, after being down 6-0, the team tried again to battle back, but their rally came up short.
"Its very tough to have the offense come out each night and try to score a bunch of runs," Harper explained. "Its just not possible with the pitching in this division and in this league."
While its easy to place the blame on Moore, he didn't and hasn't been pitching well, the teams defense also let him down on Tuesday night.
Shortstop Didi Gregorius missed a foul-pop fly in the second inning, which resulted in a three-run home run to be hit by Juan Soto.
While the Phillies bullpen has been much maligned this season, the teams back-end of the rotation is starting to let them down each time they take the mound, putting even more strain on an already thin bullpen.
The MLB Trade Deadline is Friday, and Dave Dombrowski and Sam Fuld must be working the phones to add more depth to the starting rotation if the Phillies want to break a 10-season streak of missing the postseason.
The team sits 3.5 games behind the Mets for first-place in the NL East.
Breweries in Cape May County You've Gotta Check Out
Looking to sip on some locally-crafted beer while kicking around Cape May County? Check out these breweries.