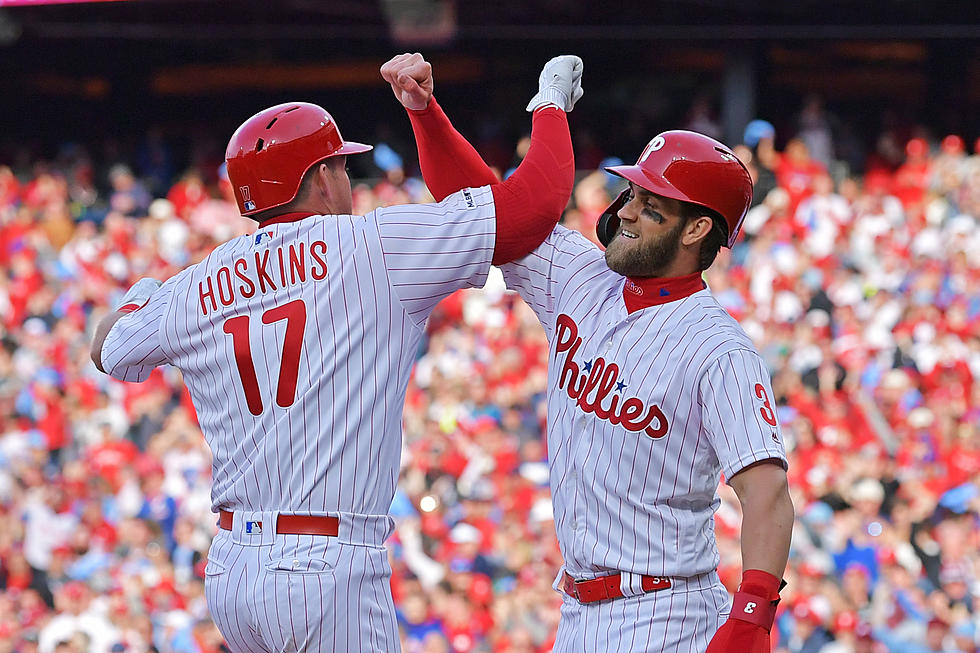 Hall of Famer Jim Thome has Advice for Harper and Hoskins
Rhys Hoskins and Bryce Harper. (Drew Hallowell/Getty Images)
The Phillies hired former manager Charlie Manuel to be their hitting coach a little over one week ago, and the results have been mixed.
However, before he was a World Series winning manager with the Phillies, he was a hitting guru with the Cleveland Indians. One of the players he worked with is Hall of Famer Jim Thome, who had some advice for Bryce Harper and Rhys Hoskins today on the MLB Network.
"If I'm Bryce Harper or Rhys Hoskinis, the next two months, I mean, I follow this guy everywhere," Thome said.