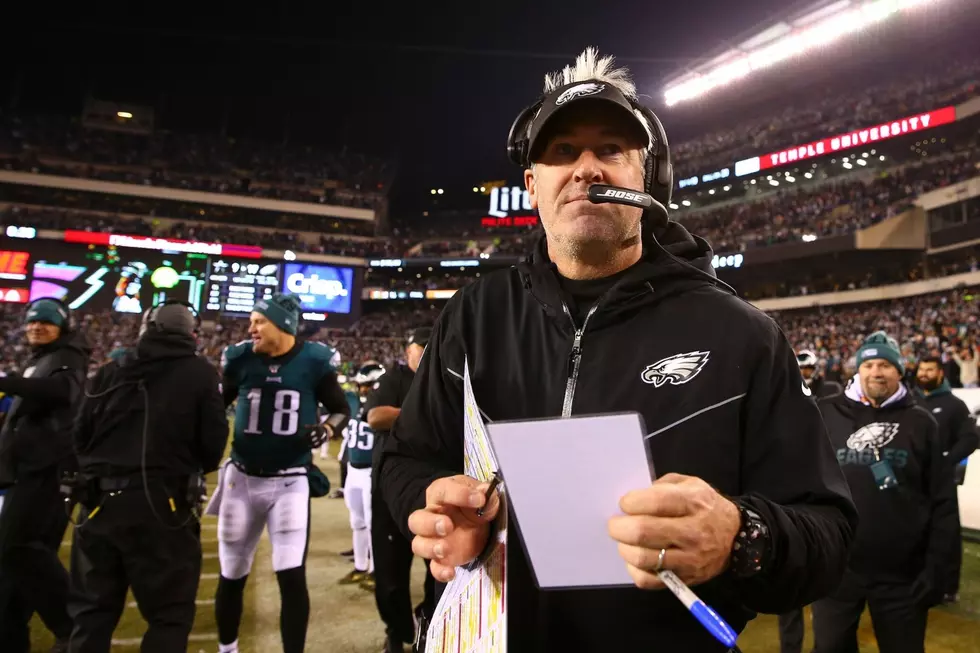 Has Doug Pederson Established Himself As A Top 10 NFL Head Coach?
Photo by Mitchell Leff/Getty Images
Since becoming the Head Coach of the Philadelphia Eagles in 2016, Doug Pederson has a 38-26 record while leading the team to the playoffs three consecutive seasons.  Despite all of the injuries and mid-season losing streaks the last couple years, the Eagles have finished top 12 in the NFL in Points Scored versus Points Scored Against along with Top 12 in the NFL in Passing Touchdowns each of the last three seasons.  In four seasons, Pederson has a 65 percent winning percentage in December and the last two seasons the Eagles are 8-2 in December, so the Head Coach is getting the team to finish the season strong and that has been a major catalyst in their success.
Eric Edholm of Yahoo Sports joined Josh Hennig on Thursday with his perspective on Eagles Head Coach Doug Pederson:
"I love coaches who (are aggressive and) will go for it, (Pederson) is obviously one of those guys and I think the players really respond to that.  Let's not deny that there have been some ugly stretches last year and this year, 4-6 (last season) and then 5-6 (this year), it didn't look right and there were a lot of questions about the offense specifically, which is Doug's baby.  So it's fair to point those things out but (despite) the road blocks that have presented themselves, I think (Pederson) has done a darn good job; And using Boston Scott as an example (and) Greg Ward...it's not about the name on the back of the jersey, if these guys can get it done let's give them opportunities.  They might not be the most heralded players, they might not be our first round draft picks and such but I love that about (Pederson).  I don't think he cares as much about pedigree as much as he does results and he may be a little unorthodox but he's firmly in my top ten head coaches in the NFL and he's done overall a tremendous job."
Checkout what Edholm had to say about Eagles versus Seahawks, Carson Wentz, and top College Football Quarterbacks as NFL Draft Prospects