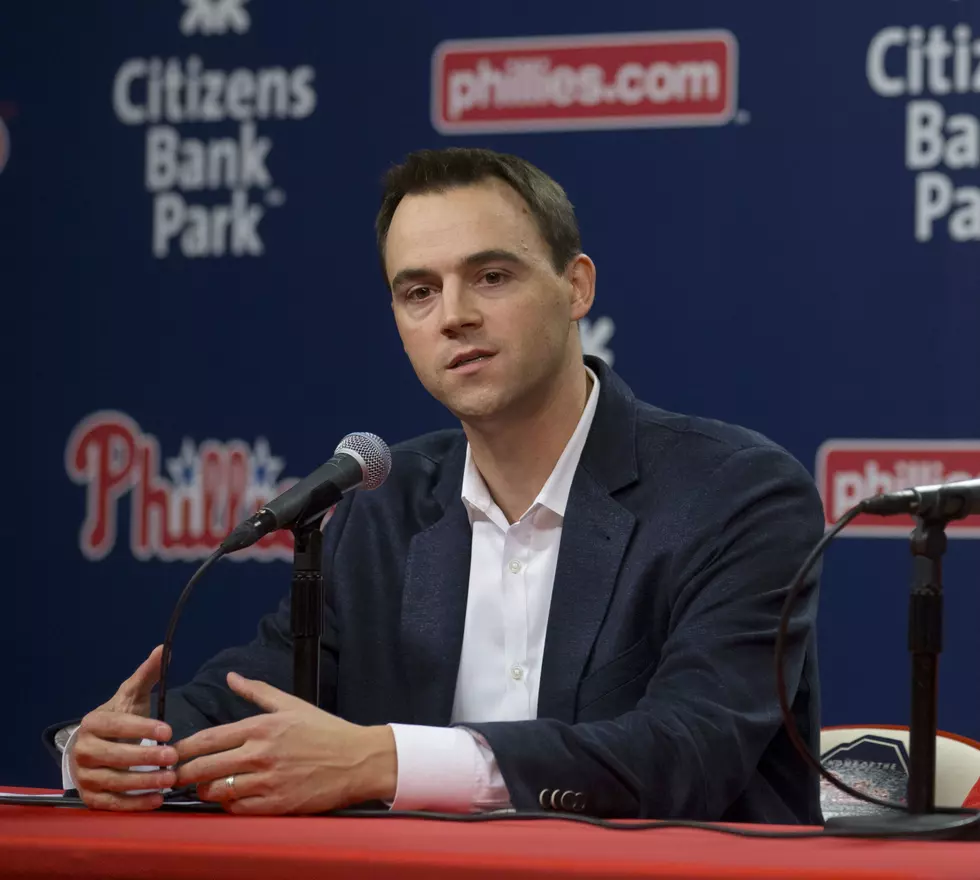 Has Matt Klentak Done Enough To Keep Phillies In NL East Race?
Photo by Mitchell Leff/Getty Images
On Tuesday night, the Phillies begin a stretch of games where they will play 28 of their final 38 games versus their National League East rivals.  In 2018, the Phillies are 24-24 versus their NL East rivals which complicates their path to winning the division; The team has a 68-56 record and are a game behind the Atlanta Braves for the divisional lead.  Despite the acquisition of three veteran hitters in recent weeks, the Phillies offense is only averaging 3.83 Runs Per Game since July 31st.
Forbes.com Phillies Writer Kevin Cooney joined Mike Gill on Tuesday discussing his perspective on the job Matt Klentak has done as General Manager:
"I give Matt Klentak credit, they weren't one big move away from becoming a contender to go to the World Series, they we're going to need a lot of little moves and he tried that (with) (Justin) Bour and (Wilson) Ramos and obviously (Asdrubal) Cabrera - What really hurts them here is my main fear is that they're over valuing some of their own (players)....I think Klentak has done a decent job; I think the biggest mistake he may have made is not looking for another starting pitcher here. It sounds weird with how their lineup has been (but) I really worry about (Nick) Pivetta and (Vince) Velasquez coming down the stretch here."
Checkout what Cooney had to say about Odubel Herrera's future, perspective on Gabe Kapler, and more