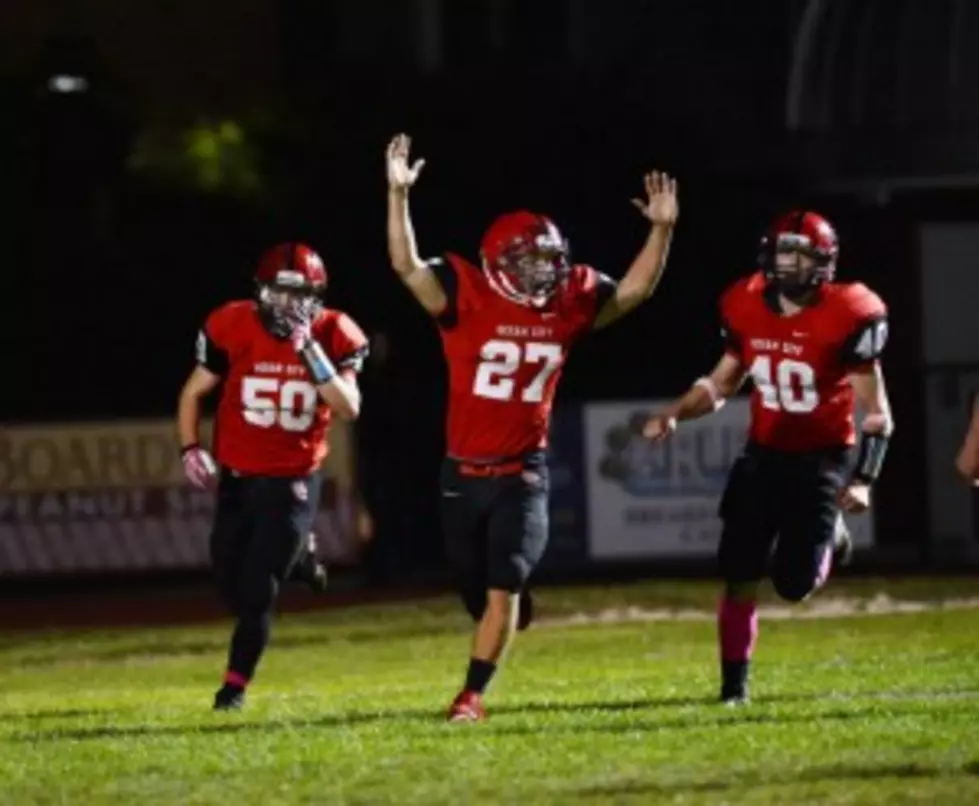 High School Football Friday Nights
ocsentinel.com
For the 10th consecutive season, 97.3 ESPN is broadcasting the High School Football Game of the Week throughout the regular season and playoffs.
In addition, sister station WPG talk radio 1450 is now airing Ocean City Red Raiders football and both 97.3 ESPN and 1450-AM with air "Countdown to Kickoff" a 60-minute show dedicated solely to high school football – previewing all of the areas top games, talking to coaches, players and writers from all over the region.
The games will have live video coverage at 973espn.com and wpg1450.com.
On Friday nights, The Prime Events Sports team will provide color analysis on 97.3 ESPN, while Mike Gill handles play-by-play for 97.3 ESPN.  On 1450-AM, Tom Williams and Bud Rinck call all the Ocean City football action.  On Saturday afternoons, Tony Blum handles play-by-play with the Prime Events Sports Team providing color analysis.
Dave O'Sullivan, publisher of Glory Days Magazine is your new host for "Countdown to Kickoff". During the one hour pregame show, O'Sullivan will tackle the major topics on the gridiron in South Jersey through analysis, thought-provoking conversation and special guests. The show airs one hour prior to kickoff of the 97.3 ESPN Game of the Week.
The 2014 Game of the Week schedule includes a special trip to Pennsylvania on opening night, 10 Friday night games, and select Saturday games all featuring matchups between perennial playoff teams. Plus our special Thanksgiving Day roundtable show, and all of the NJSIAA playoff action.
Each week, the Countdown to Kickoff Pre-Game Show airs 60 minutes before kickoff and features an in-depth look at the matchups and other news from around the CAL and West Jersey Football leagues. It also features a halftime report with scores from games all over the area and the 97.3 ESPN Post-Game Show. During the Post-Game Show, O'Sullivan will provide scores from all over the region up to 10pm.
The football schedule can be accessed here: 
97.3 ESPN's website, 973espn.com, features in-depth high school sports coverage. Fans can find game game replays.
97.3 ESPN is New Jersey's only all-sports radio station, airing top programs like Mike and MIke, Colin Cowherd and the Sports Bash with Mike Gill. It is an affiliate station to University of Penn State Football, the Philadelphia Eagles and Philadelphia 76ers, the MLB and NBA playoffs.