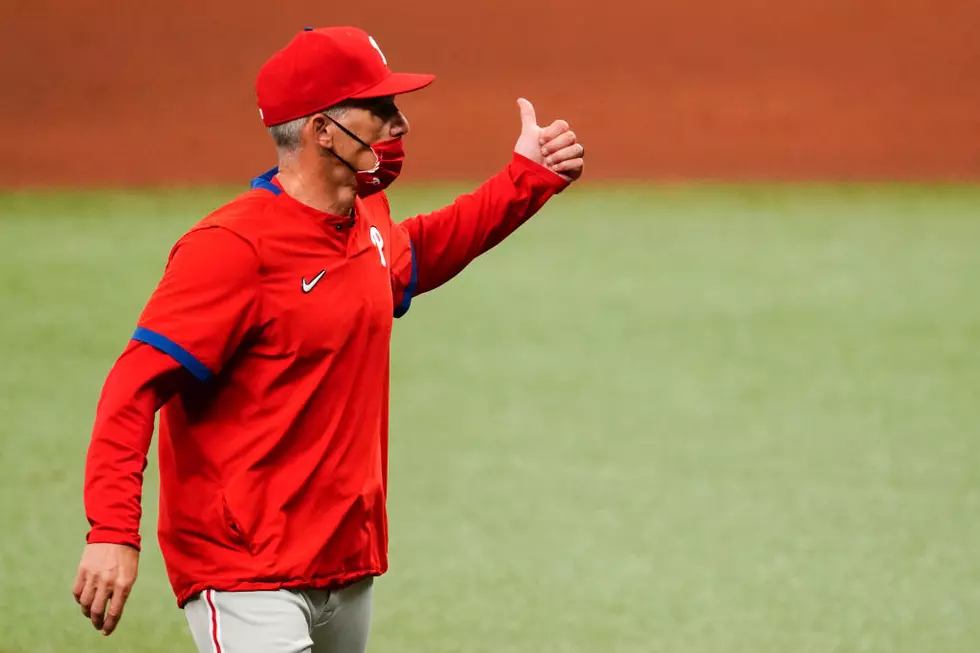 How Attractive is the Phillies GM Opening?
Joe Girardi's Phillies did not make the playoffs (Douglas P. DeFelice/Getty Images)
How attractive is the Phillies general manager vacancy?
There are five openings currently in major league baseball, between managerial openings and GM openings.
The Phillies have a high payroll, but managing partner John Middleton has suggested that with the current pandemic that might change.
The team has a solid core group of players with Bryce Harper, Aaron Nola, Zack Wheeler, Alec Bohm, Scott Kingery and Rys Hoskins, but the next GM will have a lot of work to do in fixing a historically bad bullpen, finding more starting pitching and trying to resigin catcher J.T. Realmuto and shortstop Didi Gregorius.
The open jobs currently are: Tigers, White Sox and Red Sox manager and Phillies and Angles GM.
No. 3, behind the White Sox and Red Sox jobs.
About those Phillies … They just had a historically bad year from the bullpen, which finally doomed Matt Klentak. That pen needs to be rebuilt. Realmuto either has to be re-signed or replaced. The NL East is probably the majors' most competitive division — perhaps about to become more challenging with Cohen's money injected. But whoever takes over will begin with a legit rotation 1-2 of Aaron Nola and Zack Wheeler, a proven manager in Joe Giardi and owner John Middleton's financial commitment to pursue a title.
At No. 4 was the Tigers managerial opening followed by the Angles.
A couple names to keep an eye on for the Phillies is Cherry Hill native J.J. Picollo, former Blue Jays GM J.P. Riccardi and Tampa Bay's Erik Neander.
Enter your number to get our free mobile app
KEEP READING: Phillies Major Award Winners Since 1980