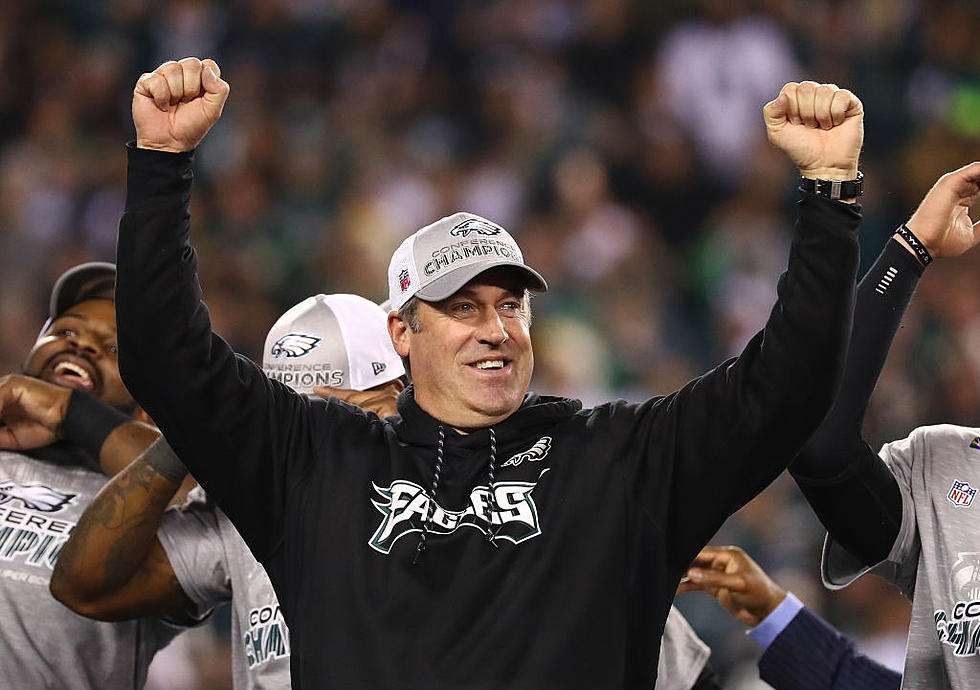 How Has The Perception of Doug Pederson Changed Since 2016?
Al Bello/Getty Images
In two seasons as Eagles Head Coach, Doug Pederson has led the charge the turn around Philadelphia's football team and they are now preparing to play in Super Bowl 52.  With a record of 20-12 during the regular season, Pederson has shown himself to be a leader of a resilient team that has overcome season ending injuries to five key players yet the team is still on their way to Minnesota for the biggest game of their season.
ESPN NFL Reporter Sal Paolantonio joined The Sports Bash on Friday discussing how the perception of Pederson has changed since his hiring in 2016:
"It has evolved over a two year period and it's changed (also) in just the last six weeks – To ride the Carson Wentz Wagon until December 10th then change everything on the fly and still make it to the Super Bowl, I don't know what my colleagues of the Pro Football Writers Association were doing by naming Sean McVay the Head Coach of the Year because I don't see how you can miss on Doug Pederson….And I go back to 2016 when he was hired in January, USA Today ranked the seven Head Coaching hires and they had Doug Pederson ranked seventh out of seven."
Checkout what Paolantonio had to say about Carson Wentz, the New England Patriots, and more