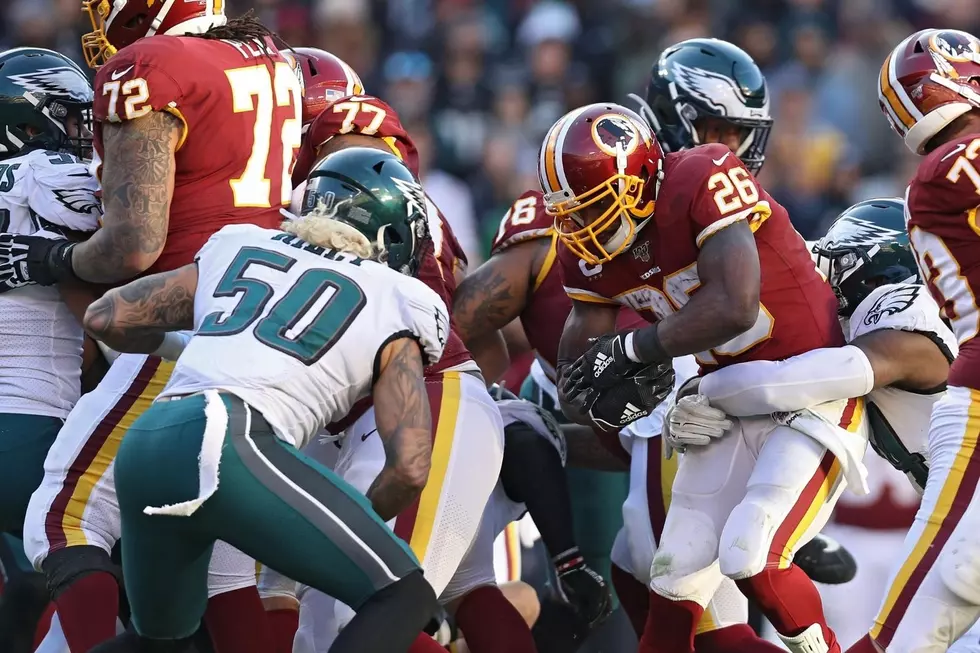 How Important Could The Eagles Linebackers Be This Season?
Photo by Patrick Smith/Getty Images
The 2020 NFL season will be very different without packed stadiums full of fans voicing their passion for their teams and against the opponents each week.  Also, no NFL Preseason means difficult decisions for teams under atypical circumstances in the process of finalizing rosters for the upcoming season.  One of the biggest questions for the Eagles as the team prepares for this season is what should we expect from the Linebackers - Philadelphia drafted two Linebackers in the 2020 NFL Draft, adding to a group that is led by incumbents Nate Gerry, TJ Edwards, Duke Riley, and free agent acquisition Jatavis Brown.
On Wednesday's edition of The Sports Bash, ESPN Radio Host Jason Fitz joined the show and recounted a unique insight from an ESPN NFL Analyst gave him that has to do with Linebackers this NFL season:
"Tim Hasselbeck said it with us yesterday on the (ESPN Radio) Morning Show and this is the smartest thing you will hear: No fans in the stands means the defense and the offense can hear each other communicating at the line of scrimmage; Hasselbeck's point was the smartest Linebackers are going to win games because they can hear the call so clearly they'll know exactly what's coming and they'll know exactly what the shift is at the line of scrimmage."
"It's going to be a four Linebacker rotation between (TJ) Edwards, Duke Riley, (Jatavis) Brown, and (Nate) Gerry; Gerry right now is the starter on the outside....TJ Edwards is a two-down Linebacker, he's real physical, he's around 240 (pounds which) is enough weight to play Middle Linebacker and he's a thumper, he can hit, smart player - He's going to have a real shot to start at Middle Linebacker, as a matter of fact right now he's the clear favorite....(The Eagles) going to play mostly between 65 and 70 percent Nickel Defense - You're only going to play with two Linebackers for the majority of the time.  So when they play with two, it's probably going to be a combination of (Nate) Gerry and probably Duke Riley and Jatavis Brown."
It will be interesting to see how the Eagles Linebackers perform in this new NFL environment without fans if they may be one of the keys to the team's success this season.
Eagles QBs Drafted Outisde Of The First Round Since 2000