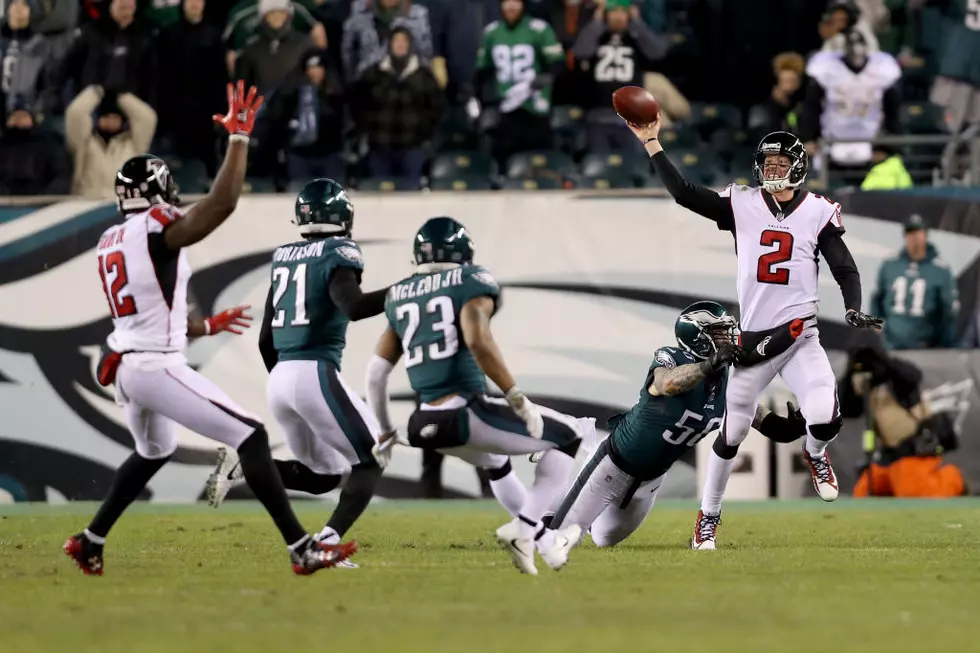 How Much Of An Advantage Is It For The Eagles Playing At Home?
Photo by Patrick Smith/Getty Images
Heading into their match-up with the Vikings in the NFC Championship Game this Sunday, the Eagles have Home Field Advantage and their Defense has been at their best playing at Lincoln Financial Field.  In their nine combined regular season/postseason Home Games this season the Eagles Defense has allowed only 11.9 Points Per game and the three times that opponents have scored more than 24 Points against them have all been road games.  With Jim Schwartz as Defensive Coordinator, the Eagles Defense has only allowed more than 24 points twice in 17 Home Games.
Amani Toomer of NBC Sports Radio joined Mike Gill on Wednesday discussing this Eagles Defense playing at Lincoln Financial Field:
"I like the Eagles because they are playing at home and they've won big games this year.  I think their defense has come a long way, they're playing super aggressive and them playing in a tough game versus Atlanta (Falcons), doing what they did against that offense it puts a little feather in their hat.  But being at home, being at (Lincoln Financial Field) I think that's going to give them the advantage.  I anticipate Philadelphia moving on this weekend."
Hear what Toomer had to say about his experience playing in NFC Championship Game along with more analysis of Eagles versus Vikings and Jaguars versus Patriots