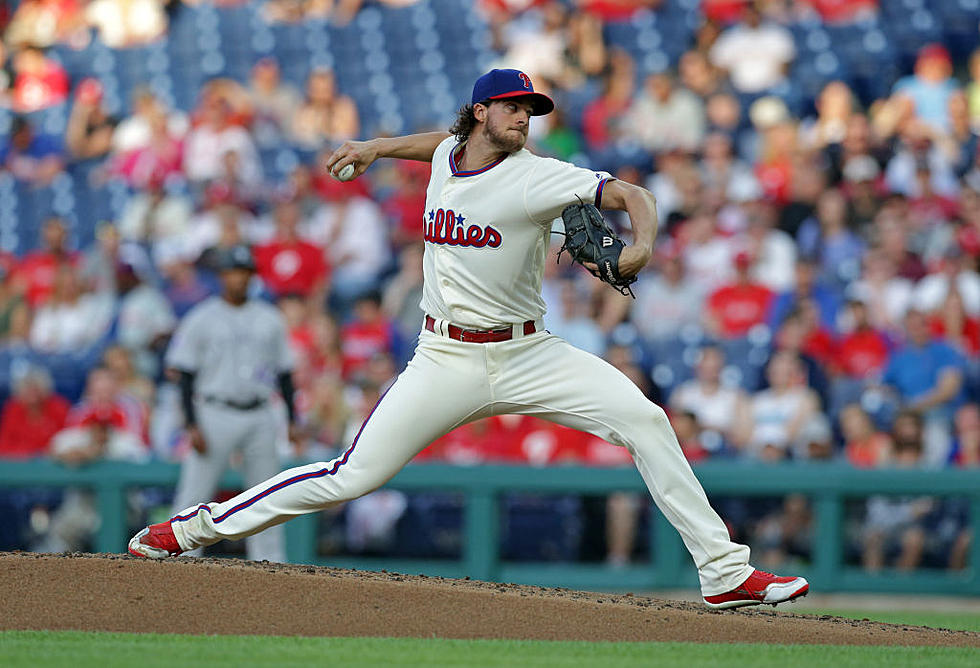 Is Aaron Nola One Of The Top Pitchers In Major League Baseball?
Photo by Hunter Martin/Getty Images
In his fourth major league season at 25 years old, Aaron Nola is having an All-Star caliber season and establishing himself as the Ace Pitcher for the Phillies Starting Rotation.  With an 8-2 record in 14 starts this season, Nola ranks top ten in Major League Baseball in ERA (2.27 - tied for seventh), Batting Average Against (.197 - eighth best BAA), and Wins Above Replacement (4.1 - tied for fifth).  Nola was drafted Seventh Overall in the 2014 MLB Draft and in 74 starts has a career 3.60 ERA in a Phillies uniform.
USA Today Baseball Writer Steve Gardner joined Josh Hennig on Thursday discussing Aaron Nola's All-Star Caliber 2018 season so far:
"It's just consistency, its command of the strike zone - Experience has helped to where you could see some of these signs last year but the consistency wasn't exactly there the way that you'd like. And now, just another year older, a little bit more experience with the hitters and he seems to be putting everything all together now; that to me just shows some signs of maturity and that's exactly what you want because you want to see guys with that kind of talent be able to improve and continue to get better. I think that's what Aaron Nola has done and that's why he is one of the top pitchers not only in the National League, but in all of Major League baseball right now."
Checkout what Gardner had to say about the Phillies Bullpen, Jake Arrieta, Yankees Young Hitters, and more MLB