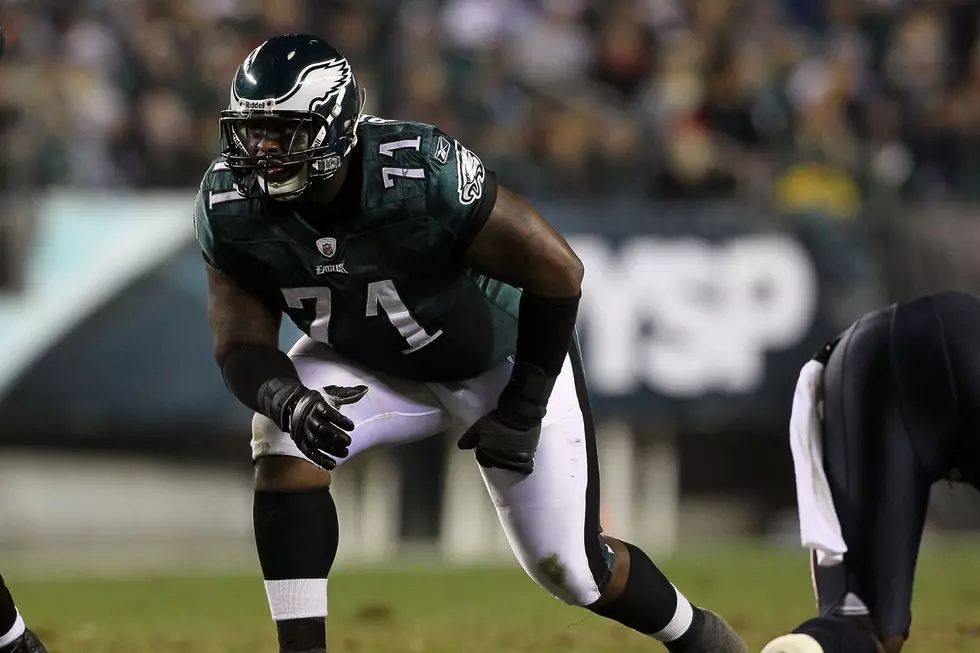 Is It Concerning That Peters Is Still An Option For The Eagles?
Photo by Jim McIsaac/Getty Images
Even after Doug Pederson emphasized multiple times that the team "has a ton of confidence" in Andre Dillard to play Left Tackle this upcoming season, there is still plenty of conjecture about the potential return of Jason Peters.  Only fueling that speculation is there being multiple reports about Jason Peters and Eagles staying in touch plus the video Peters posted on social media of him working out to stay ready for the 2020 NFL season.  There are some legitimate concerns with a potential Jason Peters return that includes his age (38 Years Old) and the fact that he has missed more games over the last three seasons (12 games from 2017-2019) than Peters missed the previous four seasons combined (2 games from 2013-2016).
Yahoo Sports NFL Writer Eric Edholm joined Josh Hennig on Wednesday explaining why Jason Peters is a good option for the Eagles to have in reserve just in case:
"Jason Peters, obviously when healthy, has been one of the preeminent Tackles in this league.  So it might be the kind of situation where he can do his own thing, hopefully stay in shape if he is considering playing and if things are not looking right at a certain point with (Andre) Dillard or the other options they have, (the Eagles) can get on the 'Bat-Phone' and say (to Peters) 'Okay, how quickly can you be ready?'  But it's obviously a concern if that's your contingency plan not knowing where (Peters) might be....It's obviously a little bit of a concern if (Peters) is still an option."
Checkout what Edholm had say about Andre Dillard playing Left Tackle this upcoming season, perspective on the Eagles 2020 Draft Picks, analysis of Jalen Hurts, and more
Eagles First Round Draft Pick Busts