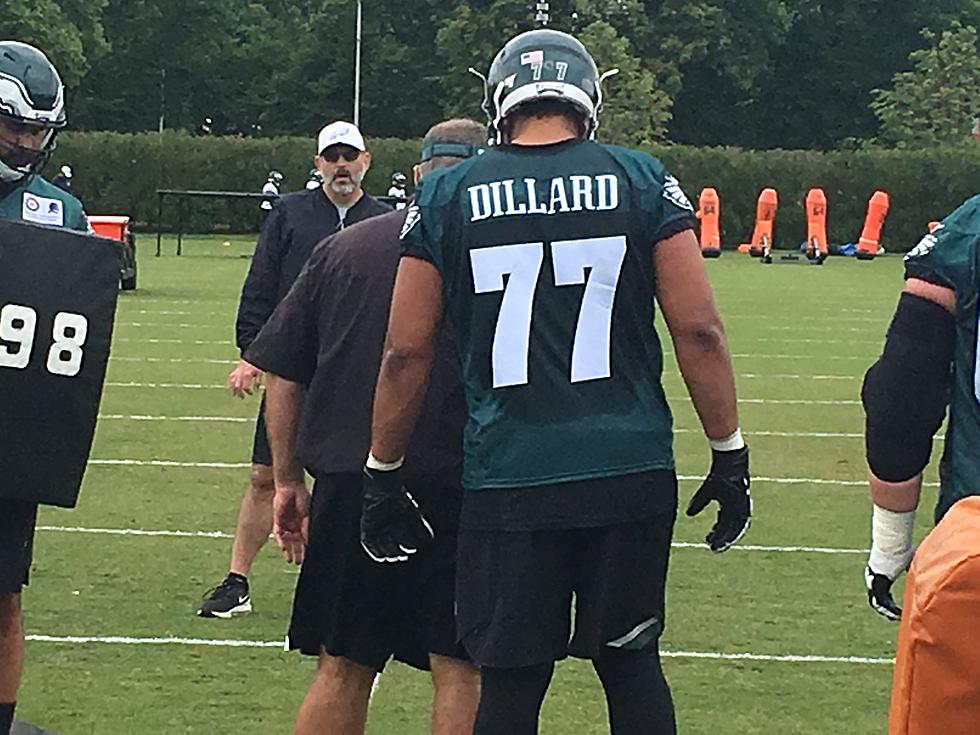 Doug Pederson on Andre Dillard: 'We Have a Ton of Confidence'
(Photo: John McMullen)
Eagles head coach Doug Pederson confirmed today that the line of communication between the team and free agent left tackle Jason Peters still remains, but he did show confidence in 2019 first-round pick Andre Dillard today on a conference call with reporters.
"As we move forward, Andre Dillard was the player that we drafted to be that left tackle for us," Pederson explained on the call.
"Andre played last year, and I think that kind of propels him into this off-season where he's taken command of that role, and we have a ton of confidence, I have a ton of confidence in Andre Dillard and playing the left tackle spot."
"I have a ton of confidence in Andre and I look forward to getting him back, and getting him in the huddle, on the grass, our quarterback has a ton of confidence in him and that's how we're proceeding moving forward," Pederson continued.
Speculation has grown with the Peters rumors throughout the offseason that the Eagles might have lost confidence in Dillard.
We asked NFL insider Adam Caplan from the Inside The Birds Podcast and Football at Four on 97.3 ESPN, who told us he asked a team source and could not get a straight answer on who the starting left tackle would be for the 202 season.
"The reality is, there are some concerns about him," Caplan surmised during Thursday Football at Four segment.
"Trust me when I say this, you can take this to the bank and cash the check. If they didn't have concerns about Andre Dillard, Jason Peters isn't being considered to come back, I don't care what else anyone says, its the truth."
Enter your number to get our free mobile app
Greater Atlantic City Area Athletes Who Played Games In NFL