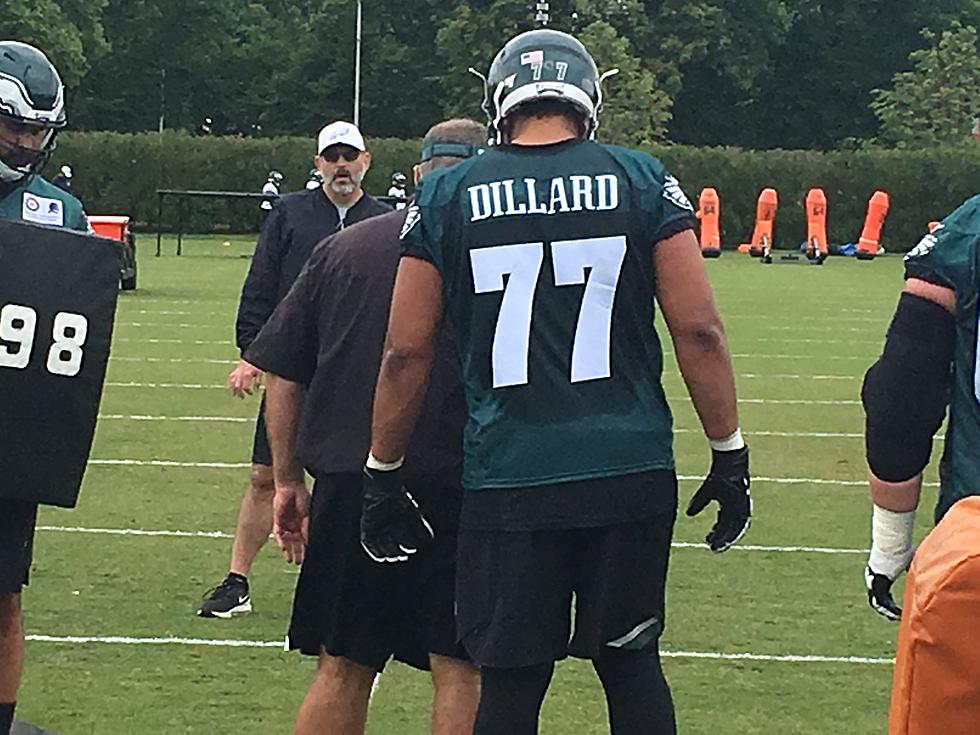 Who Will be the Eagles Left Tackle in 2020?
(Photo: John McMullen)
There's been a lot of speculation that last two weeks about a Jason Peters return to the Eagles roster.  One of the biggest questions regarding a Eagles and Peters reunion is the presence of 2019 first-round pick Andre Dillard.
So who will be the Eagles starting left tackle Week 1, Peters or Dillard?
We asked NFL insider Adam Caplan from the Inside The Birds Podcast and Football at Four on 97.3 ESPN, who told us he asked a team source and could not get a straight answer on that.
So how do you sit a first-round pick that you traded up to get and have him watch for another year?
"The reality is, there are some concerns about him," Caplan surmised.
"Trust me when I say this, you can take this to the bank and cash the check. If they didn't have concerns about Andre Dillard, Jason Peters isn't being considered to come back, I don't care what else anyone says, its the truth."
Caplan adds that the Eagles love Dillard's talent, but they aren't sure if he is ready yet.
"Right now, I am not putting a high percentage that Jason is back," Caplan said.  "But they told Jason and his agent that they are not closing the door."
They really want Dillard to start, Caplan added, but Jason Peters is not coming back to be a backup player if he decides to return to the team.