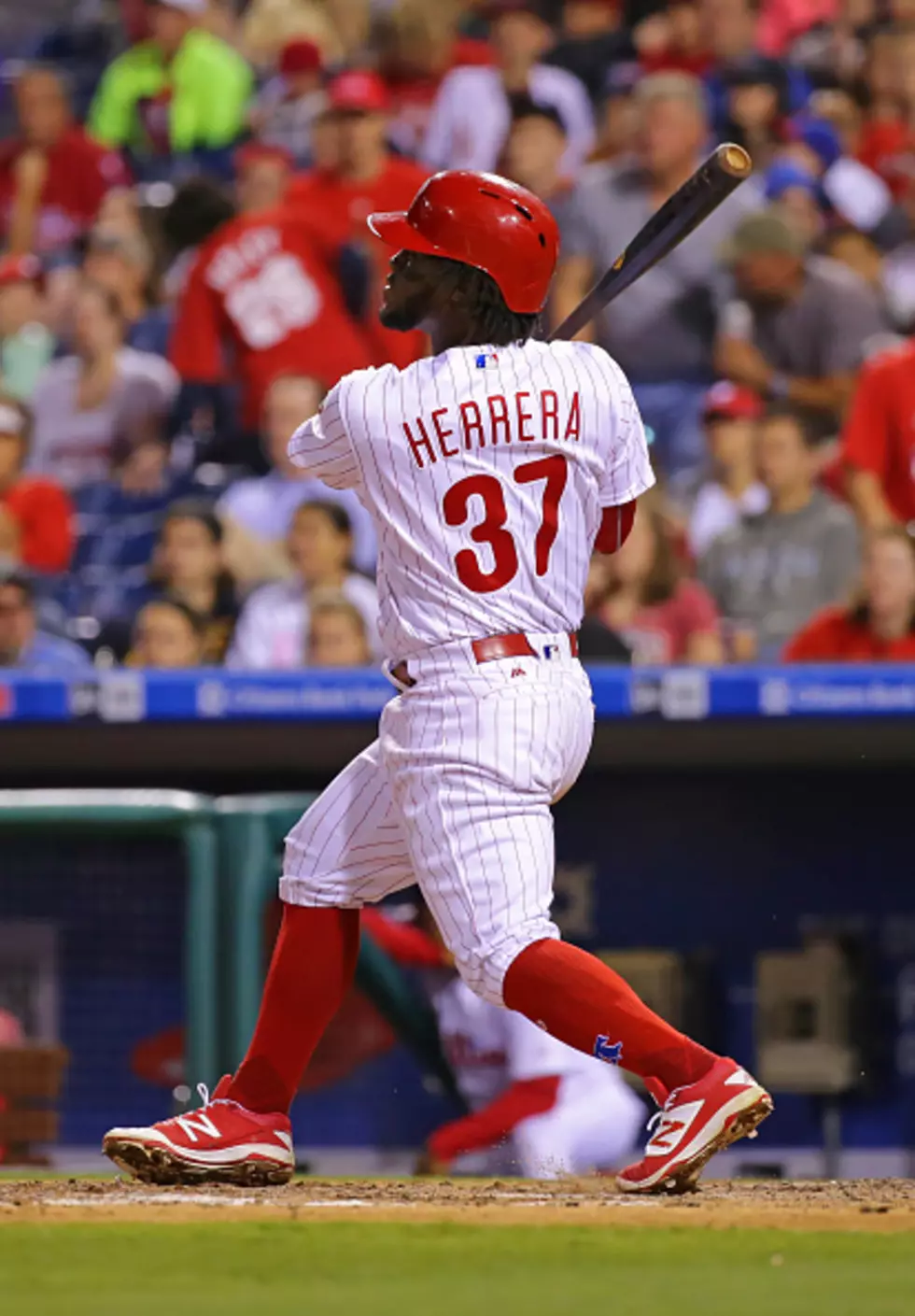 Is Odubel Herrera Underappreciated?
Kevin C Cox/Getty Images
In 25 games since the All-Star Break, Odubel Herrera has been one of the hottest hitters in Baseball posting a .380 Batting Average with Six Home Runs, Nine Doubles, and .441 On-Base Percentage as the Phillies have gone 13-12 over that stretch.  Herrera has been criticized by many for flipping his bat and not running out some ground balls as signs of his lack of passion for the game; but no one can deny his ability as a hitter or talent as a Center Fielder.
PhillyVoice.com Phillies Beat Writer Ryan Lawrence joined The Sports Bash on Thursday and discussed Odubel Herrera:
"This is a guy they signed long term, he's the only guy they made a commitment to and said you're going to be a part of our future....I think they've always identified him as someone whose a part of their core. He doesn't get appreciated as much as he should and I know he's meant a lot more often then not throughout the course of the season.  The reality is for 2 and a half months now he's been one of the best hitters in baseball. Youre talking about a guy that's under appreciated in his numbers and everything he can do on the field....People need to calm down, he does make mental errors for sure but more often than not if you look at it as a player he's won more games than hes forced them to lose games. He plays a pretty darn good center field....Prospects aren't guaranteed to steal anybody's job they're not guaranteed success at any level....Hererra for sure should be a part of the future of this team."
Hear what Lawrence had to say about the Phillies calling up Rhys Hoskins, Jerad Eickoff and Aaron Nola putting on better performances as the season progressed, along with his thoughts on the passing of Darren Daulton.